Nordic Interiors based on the Scandinavian form of design is one of the most popular contemporary designs with the rich & famous these days. There is no dearth of luxury apartments in Pune that have been designed based on Nordic principles. The interiors of these apartments offer fresh twists on the iconic Nordic style.
---
What is Nordic Style?
Nordic/Scandinavian design is a prominent design form that has influenced everything from architecture and interior design to product design. It gets its name from the Nordic countries of Sweden, Denmark, Finland, Norway, and Iceland. This interior design form is a blend of minimalism and functionality; the Nordic design is considered a solution for simple living.
Elements of Nordic Design
Minimalist aesthetic & Understated design 

Light, Neutral colors or muted, dark hues that remind of Nordic landscapes

Airy spaces; natural light

Wood furniture and wood accents

Multifunctional and flexible design options

Hanging plants and lush greenery

Natural textiles; Steel, brass, or copper accents

Bold artworks as focal points in a minimalist space

There is no wall to wall carpets in Nordic style interiors; instead, wood flooring is often used throughout homes

Scandinavian home design also includes the use of materials like solid wood, natural textiles, and traditionally crafted items.
Nordic Colors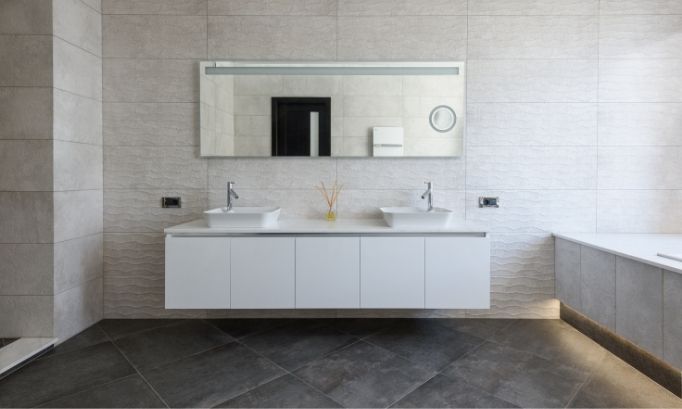 Scandinavian interiors and furniture designs feature white, off-white, and gray hues along with muted blue and green colors. Darker accents may be used to create bold color contrasts. Other hues include beige and cream hues as well as muted brown colors, as these interiors generally feature an abundance of wood flooring and wood furniture.
Nordic-inspired Living Room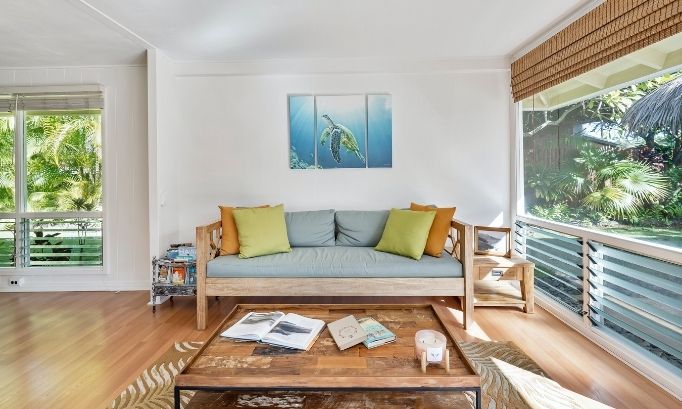 This typically features wooden flooring in a pale natural color and white walls with large windows for natural light and air and minimal use of designs. The living room generally has darker accents, statement lighting, and designer furniture. You may add a plush, textured rug for that soft feeling and add a few plant pots here and there.
---
Suggested Read: 5 Lessons from Scandinavian Homes to beat the winter blues
---
Nordic Style Kitchen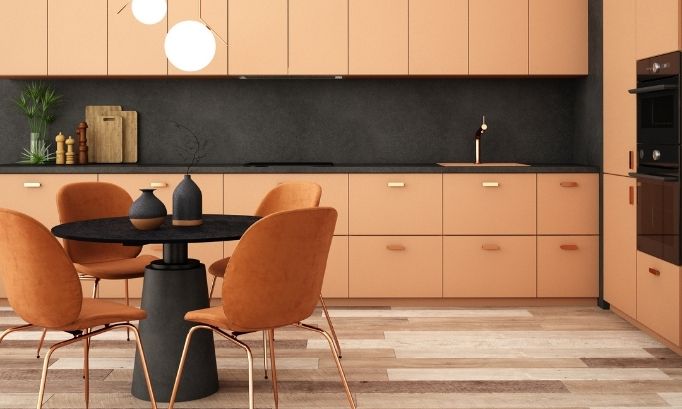 A Nordic kitchen is all about simplicity and function that boasts of light hues, wooden surfaces, clean lines, and practical features. You would find light cabinet colors with darker cabinets to create a bold contrast; wooden flooring, pendant lighting with a Nordic design.
A spacious wooden dining table with comfortable dining chairs.
Nordic Bedroom Design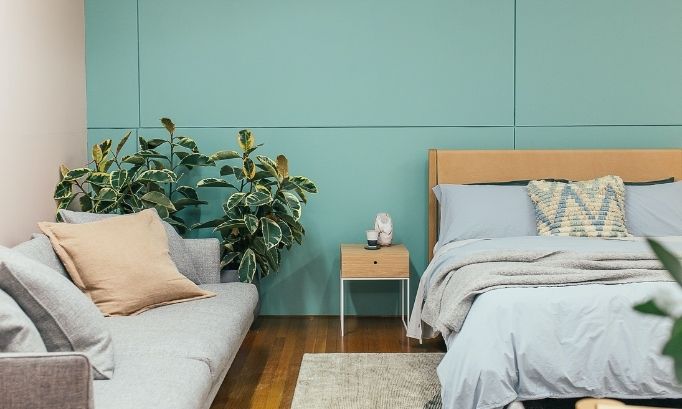 A Nordic bedroom design features a range of elements that provide ultimate comfort. Natural textiles, wooden flooring, and a plush rug can easily transform a bedroom into heaven. Decorative accents, wall art, plants, and natural light complete a Nordic-style bedroom. There is wooden flooring; you may add a plush rug to walk on first thing in the morning. 
Nordic design has influenced architects and interior designers for decades. Blending a minimalist aesthetic with function and comfort, this style is extremely popular. Refined and cozy, homes with Nordic interiors are timeless and become the perfect setting for living well.
---
Also Read: 8 Awesome ideas to use your Balcony space
---
Why are Nordic interiors so popular?
 The nordic design combines clean lines and a minimalist aesthetic with traditional craftsmanship and multifunctional elements. This is a versatile style that offers plenty of room for self-expression but helps to create bright and airy interiors. Beautiful and simple, the Nordic style also suits modern living spaces that require functional and adaptable products that stand the test of time.
---
Conclusion
Thanks to the simple elegance of Nordic design; it's easy to create a stylish and modern space. From the numerous luxury apartments in Pune offering this style, grab yours now!