Pune is a buzzing real estate hotspot. There is no dearth of real estate opportunities in this city with a cosmopolitan setup, thriving engineering, automobile, education, and IT sectors, and good weather conditions. More and more migrants are preferring to live here. This has led to a huge demand for both residential and commercial spaces in Pune. Owning a commercial Space at Ganeshkhind Road, Shivajinagar is gaining demand given the potential the city offers.
Location plays a crucial role in business success despite the rise of remote work, collaboration, telecommuting, and virtual offices. If your business is conveniently located at the best place to attract customers, you can be certain of growth, an increase in sales, and brand visibility.
Ganeshkhind Road Shivajinagar offers ample opportunities for commercial spaces.
7 Business Square from Naiknavare Group is one such premium commercial complex that offers plush options for offices in Shivajinagar. An ambitious project from the Naiknavare group, 7 Business Square is an enviable address, a plum hub of offices, retail and commercial spaces at Ganeshkhind Road Shivajinagar. There are Gold standard boutique offices that offer the best-in-class amenities for a perfect working environment.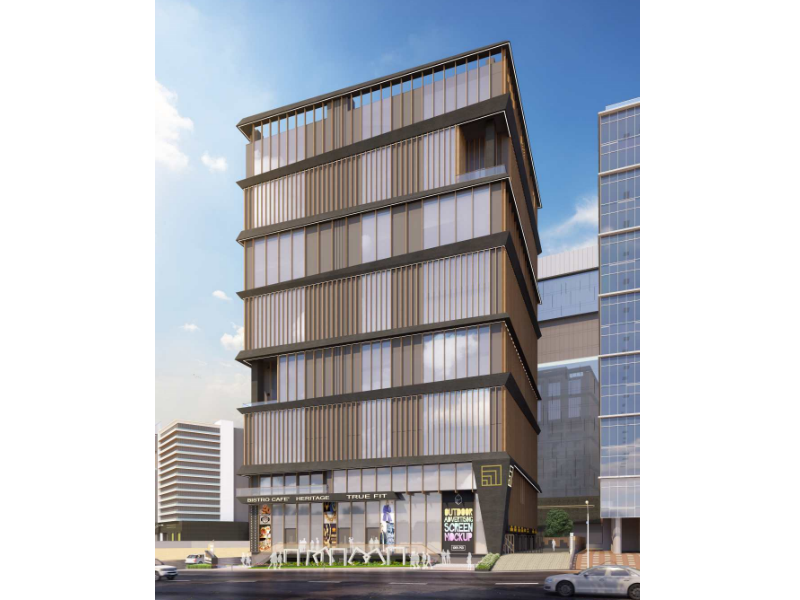 These spaces are best described as a 'vision of passion' by their makers.
What makes these offices in Shivajinagar so special?
Shivaji Nagar is a residential suburb situated in central Pune. It lies close to Platinum Tech Park and the MH SH144 passes through this area, because of which demand for the real estate sector is growing exponentially.
Shivaji Nagar is surrounded by numerous prime localities like Budhwar Peth, Erandwane, Bhaiya Wadi, Khadki, and Aundh. Shivajinagar hosts residential projects from all known developers. This makes the case for the need for more & more commercial setups.
The location has always been an important element of setting up a business. Your success as a business depends on how well you are located to be found. A business's address is an important factor in the way that business is perceived. Ganeshkhind Road, Shivajinagar is one such sought-after commercial location.
---
Also check - These Office Spaces in Pune near Shivajinagar can Boost your Business
---
7 Business Square is located in Shivajinagar, the premium residential neighborhood. This provides a sure-shot footfall for any business venture. It lies next to Central Mall on Pune University road.
Shivajinagar enjoys excellent social/ civic infrastructure. The presence of excellent healthcare facilities, hospitals, and medical infrastructure, schools & colleges, banks, and other necessities nearby increases the sale ability of commercial spaces here.
High ROI – From Rentals and Property Appreciation: Given its strategic location and the fact that the IT sector in Pune is growing exponentially, these factors will boost the rentals and the overall property prices of office spaces in Shivajinagar.
Amenities at 7 Business Square
7 Business Square is an IGBC-certified green building with unique architecture.
These offices in Shivajinagar offer a host of amenities for the staff in the offices. First and foremost there is ample parking space which includes provision for mechanical car parks and valet parking too.
There are Concierge Services available for these office and retail spaces.
There are charging booths, and Wi-Fi at designated places.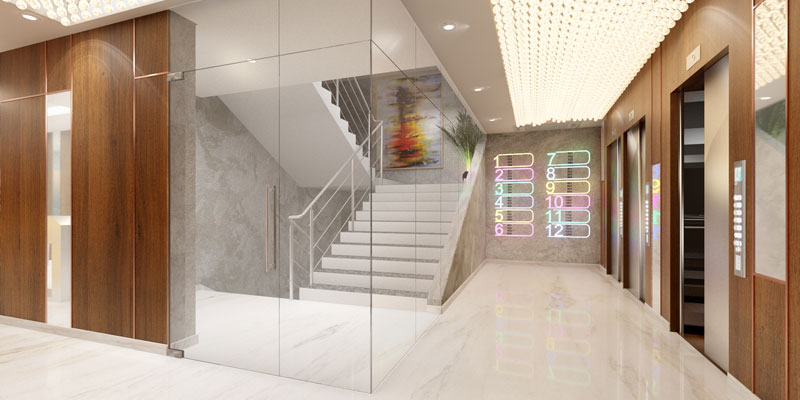 There is the facility of 100% power back-up for all common areas and business centers, air conditioning in the lobby and elevators.
Like any other prominent commercial complex, there is an ATM, a vending machine, and a D2H system.
There is a Yoga & Meditation zone in the complex which would be a big draw for 7 Business Square. For recreation purposes, there is a Café Bar with Lounge Sitting and Self-Help Pantry.
For the safety and security of the retail & office spaces here, there is Smart Card Access, CCTV Surveillance, 24/7 Manned Security, Fire Alarms, Fire Rated Doors, and Smoke Detectors.
You get excellent scenic views of the Agricultural College just across the road.
---
Know more - Gold Standard Offices & Retail Spaces on Ganeshkhind Road Pune
---
Pune is experiencing a huge influx of professionals and students from different parts of India and abroad. It envisages the need for more and more commercial complexes in the city. 7 Business Square is strategically located on Ganeshkhind road, Shivajinagar which would be a perfect crowd-puller.