Couture living is the new ultra-luxurious living style for those unique individuals looking to buy luxury apartments that are the top tier in both price and quality. These 'trophy homes' are placed at the pinnacle of quality design, build, and finishes. Pune real estate offers you an exclusive home buying opportunity with some finest abodes in Sylvan H, premium apartments in Pune. 
Offering 4 BHK Apartments in Aundh, a posh locality in Pune, Sylvan H presents lavish amenities that promote wellness, and "wow" factors and present an altogether unique living experience to its residents. These trendy and magnificent homes offer not only an enviable address but also a host of vivid social amenities.
So what is it that makes Sylvan H, a sought-after, luxurious, residential destination in Pune? Let us dig deeper.
The Perks of Living in Sylvan H
---
Locality
The project is located in Aundh. Aundh is a posh and premium locality of Pune, a neighbourhood that offers a unique urban lifestyle. There is no dearth of shopping and fine dining destinations to choose from, all of them closer to home and easily accessible. Sylvan H is well-connected to the city and is near shopping malls, schools, hospitals, banks, and more.
Exclusive Living
The greatest luxury when living in apartments is to have privacy and exclusivity. With no one sharing a common wall with you, this six-storeyed building offers just one residence per floor. So while you share the lift and staircase with apartment-mates, the floor is all yours.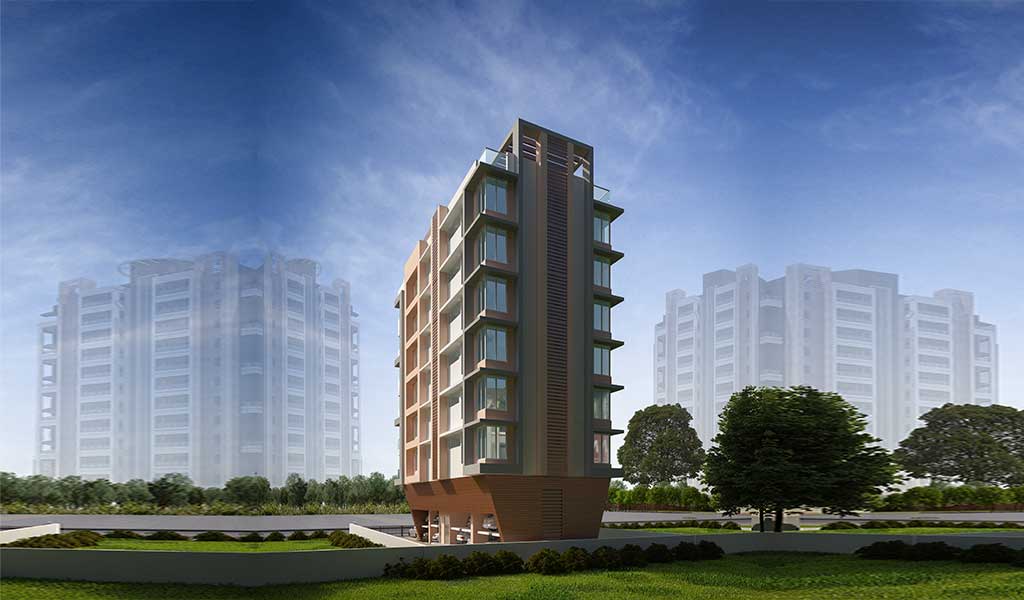 Sylvan H is part of the Sylvan Heights Society and its last building. Each apartment has a grand entrance that opens into a lavish living setup. There is a two-meter wide, full-length balcony that the living room extends into. With just one apartment per floor, you not only get excellent views but great cross ventilation also.
Luxurious Amenities
A premium living style commences right at the entrance gate that is operated by remote control. Exquisite interiors at the entrance lobby to mesmerize your visitors with awe. There are separate lobbies on each floor to welcome you and your visitors. 
There is a rooftop terrace with an outdoor gym and sitting pavilions. To unwind and relax there is a water-body and party areas. Sylvan H also offers a common heat pump for round-the-clock hot water supply to all residences. There is a generator backup for common lights, lifts, pumps, mechanical parking. The internal driveways are paved. There are regular amenities like a Video door phone with a panic switch, a High-speed elevator, CCTV in common areas / main entrance lobby, floor lobbies and terrace.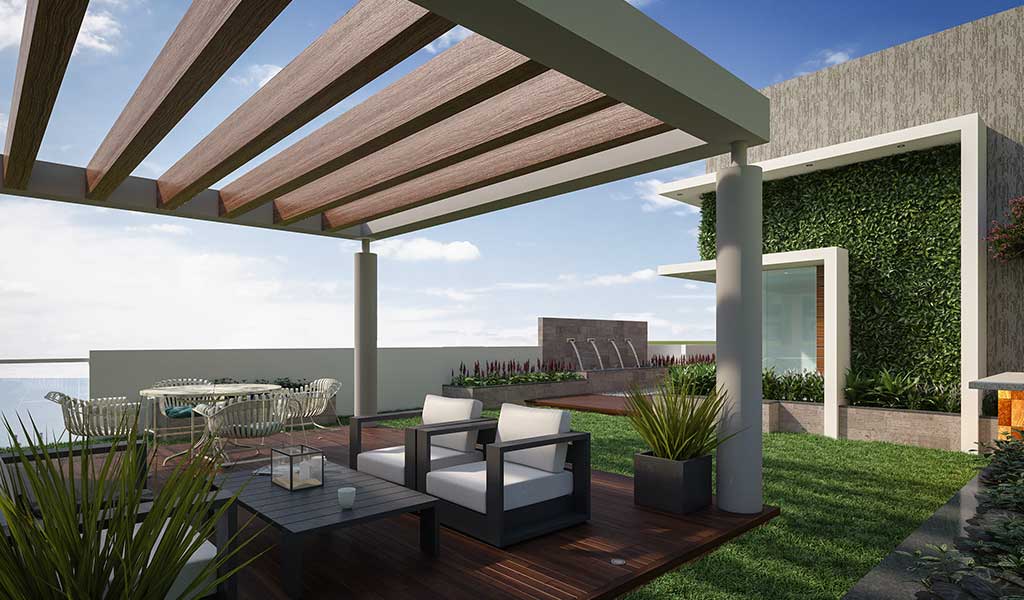 One of the most desired and sought-after amenities for any home buyer is the Parking facility. Each apartment at Sylvan H gets 3 covered car parks. There are 3 mechanized car parking, specially designed to allow complete freedom for each car to enter or exit. Besides, there are also 3 on-street car parks for visitors, to access just Sylvan H.
These 4 BHK Apartments in Aundh are thoughtfully designed to give residents a great view of their surroundings. Sit and soak in the sights, enjoy stunning amenities and stun your guests with your premier abode. Book your space in Sylvan H, now!