Lighting around us tremendously affects our quality of life every day. Right from natural light that defines our work schedules and sleep-timings to incorporating advanced forms of lighting in our homes, light is of paramount importance. It's not just the regular bulbs and tube lights, this new world offers intelligent lighting systems that are controlled by just a tap; we have surely come a long way. We have unique home decor ideas with decorative lighting.
Pune is a buzzing residential hotspot of India. While many parts of the city have housing options that are quite steep some suburbs may be looked at when home-buying; Balewadi is one such option. A 2 BHK in Balewadi or even a 3 BHK in Balewadi will not make a huge dent in your pocket. A penthouse in Pune in this locality will also not rob you of your fortune. Saving some money in costs can support you to amp up your home décor and what better than using some great lighting ideas to do up your home. Lighting truly plays an important role in home décor defining your home aesthetics and upping its glamorous quotient.
Let us understand how proper utilization and placement of lighting can get you optimal results.
Stunning Lighting Ideas for Home Decor
---
Ambient Lighting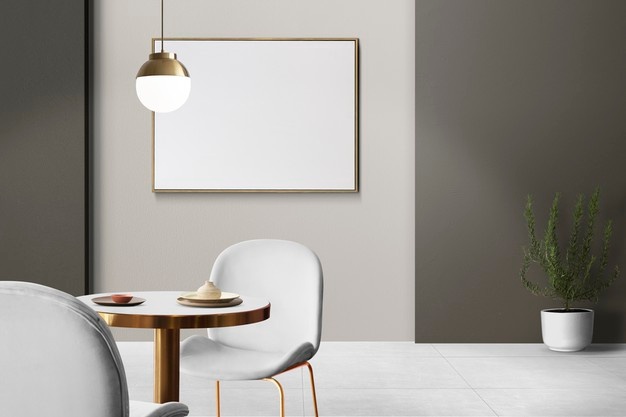 Ambient lights on the living room ceiling brighten up the whole space. Ambient lighting is your room's main light source. It blankets your room in soft light, enhances visibility, and provides far-reaching illumination. This kind of lighting lets you navigate your entire room safely.
Accent Lighting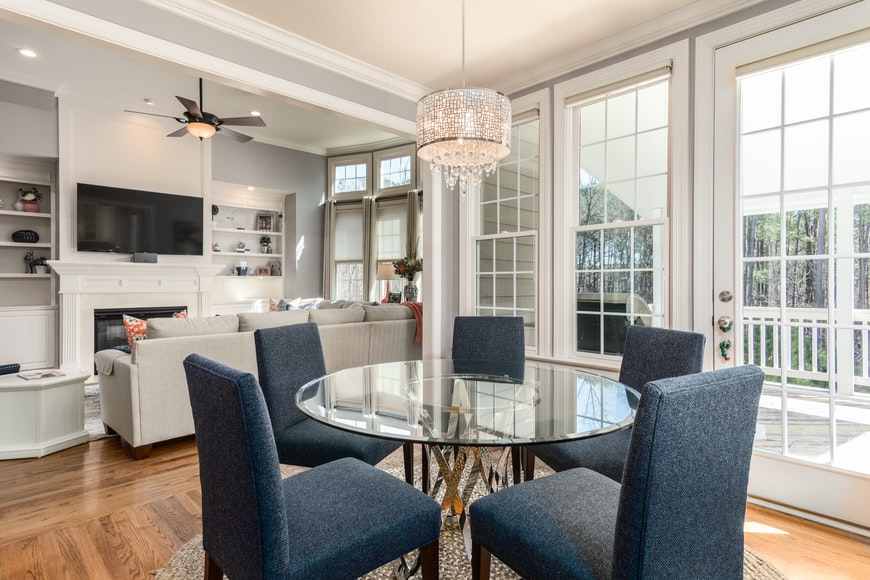 Spotlights over your kitchen counter is a kitchen lighting idea for easy meal preparation. Accent lighting channelizes concentrated light at a focal point. It helps illuminate statement pieces and blurs forgettable areas. You may consider using accent lighting to highlight artwork, shelves, furniture, and architectural flourishes in your home décor.
Task Lighting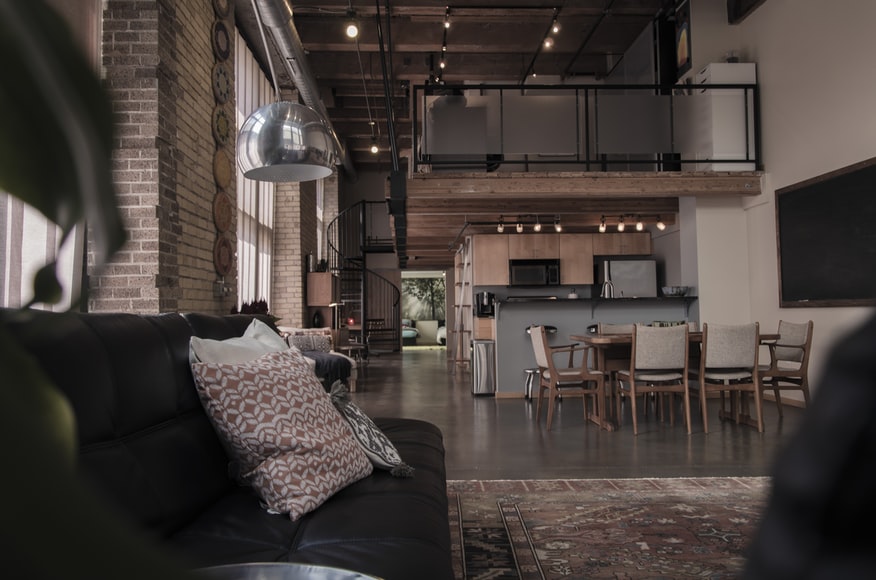 You may use a simple bedside lamp for your late-night reading or browsing. When you're reading, typing, or doing anything else at close range, this kind of lighting puts the spotlight on the task at hand. It works well in a contrast light setting. For example, a high-beam table lamp in a low-lit room is more effective than a harsh, high-glare light all around.
---
Must Read :- Home Decor Trends to Jazz up your New Home in 2021
---
Lighting for Different Rooms
---
Drawing Rooms
Pendant lights are excellent for drawing room lighting. Ambient lighting options like chandeliers, pendants, and wall sconces impart a soft, golden light and create an inviting look. In case you want to highlight focal points, you may add some accent lighting with focus lights.
Living Room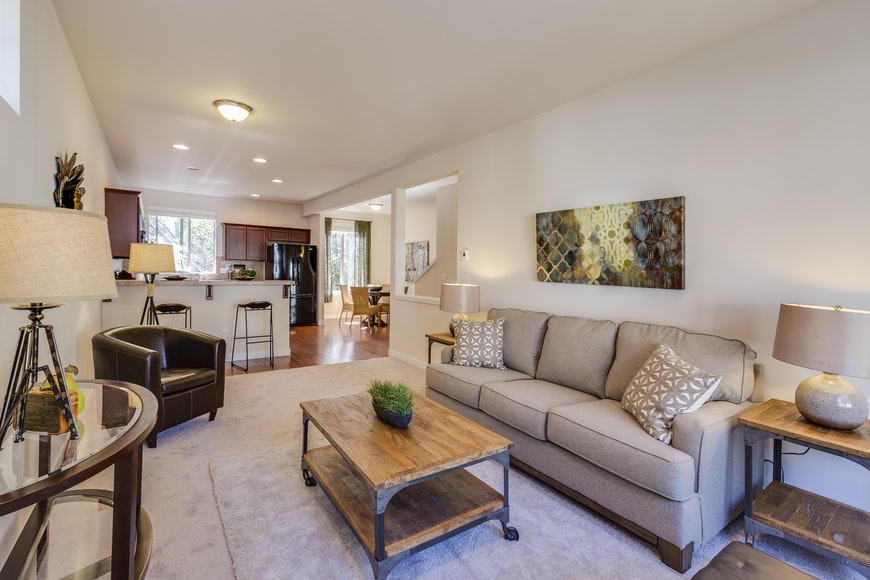 Table lamps and ceiling spotlights make your living room cozy and more livable. You may go for functional lighting through a layered combination of overhead lights, floor lamps, and table lamps.
Dining Room
Hang a statement chandelier over your dining table, this would give just the right dose of colour and light. A space for intimate meals and warm conversation, give it a relaxed, off-duty vibe. If there is only one electrical connection reserved for a fan, choose a model with inbuilt accent lights.
Kitchen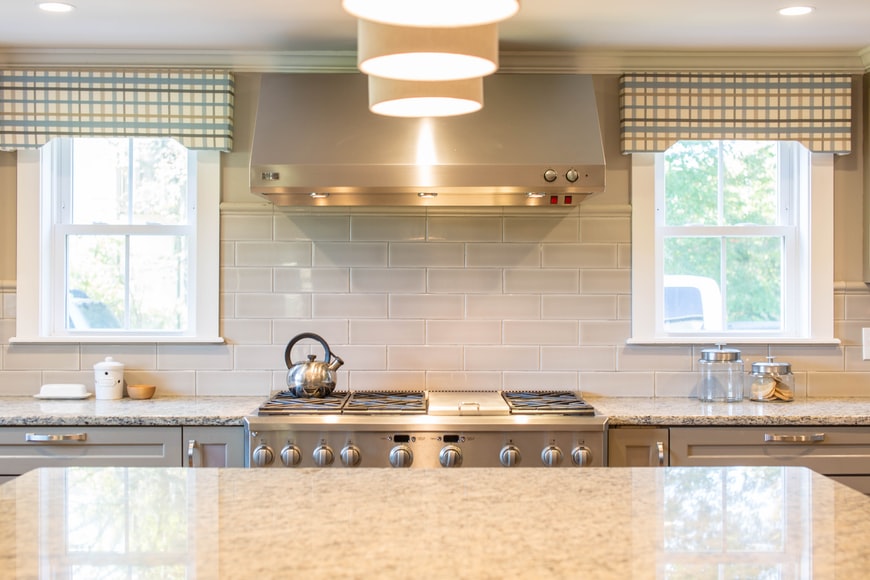 Your counters should be well-lit. Pick fixtures that are practical, task-focused, and downward-facing. You may also consider under-cabinet lighting to accentuate your counter space and highlight shadowed corners.
Bedroom Lighting
Make your bedroom into a relaxing, restful haven with mellow mood lighting. Opt for bedside lamps, sconces with dimmers pendants, or a chandelier to add some glamour to your bedroom.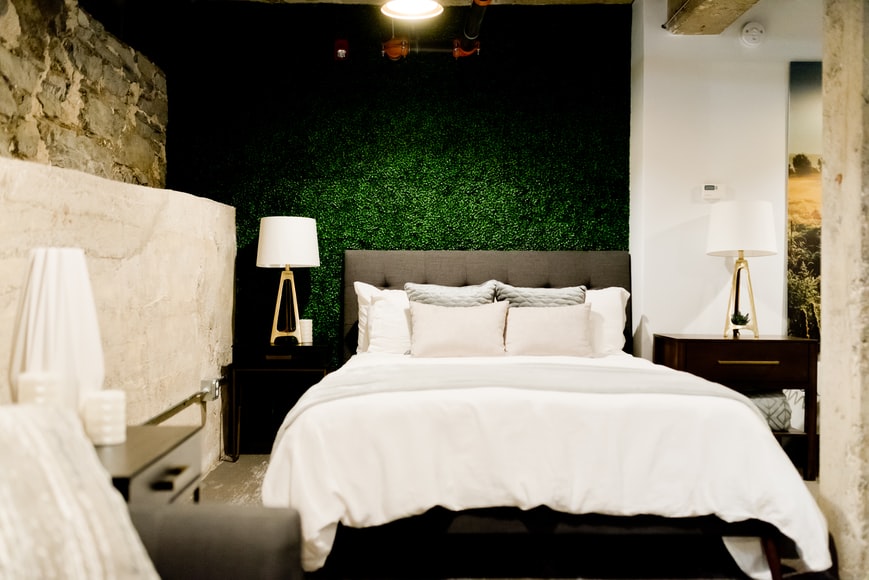 Lighting plays a crucial role in enhancing the home decor of your house. Whether you own a penthouse in Pune, 2BHK or 3BHK apartments, thoughtful home lighting ideas can work magic in your home décor and enhance interiors.