Decorating your new home is a crucial task. Choosing the type of setting for your home, interior styles such as antique, modern, the perfect color combinations, etc., can be an extremely daunting task. However, with a bit of effort and research on home decor trends, you can spruce up your abode. Here are some of the home decor trends to jazz up your new home.
---
Home Decor Trends
If you are contemplating which type of setting you should choose for your interiors – old school or the latest trend- then you may go for a mix of both. You can make a fusion of modern and rustic styles to create a new style that promotes comfortable interiors with a touch of contemporary settings.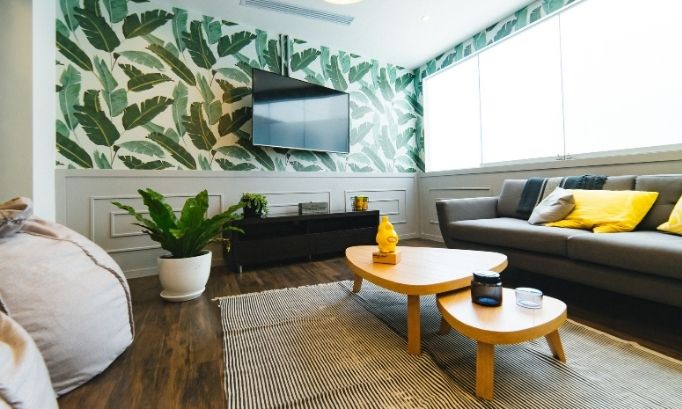 Apart from these, you can go for a vintage look, laid-back lifestyle of Hawaii, mineral shades, ocean hues, shabby chic, and others. All these styles are timeless and happening that will never go out of trend.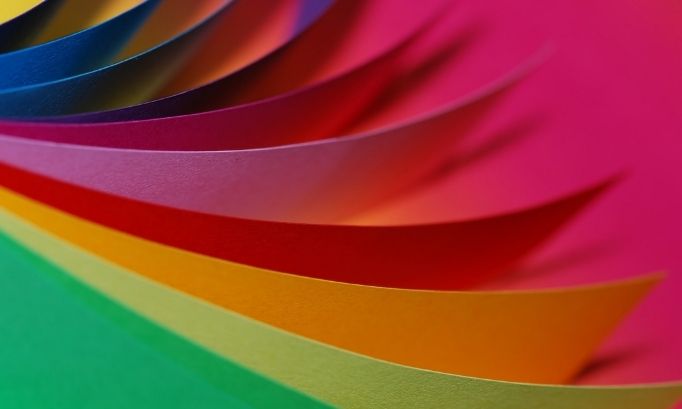 Dark Shades for Walls
The dark blue shade is the trending color in 2021 for interior designs. It is the new black in case you wish to make your interiors elegant and contemporary. You can choose dark shades if you're going to keep your interiors modern and minimalist.
Grey
Grey is another favorite color in 2021. The grey tones offer an elegant look to the interiors. It is a cool, natural color that connects technology with modernity.
Neutral Colours
Keeping your space neutral is ideal for creating a welcoming and intimate environment inside your home.
Light Woods for Interiors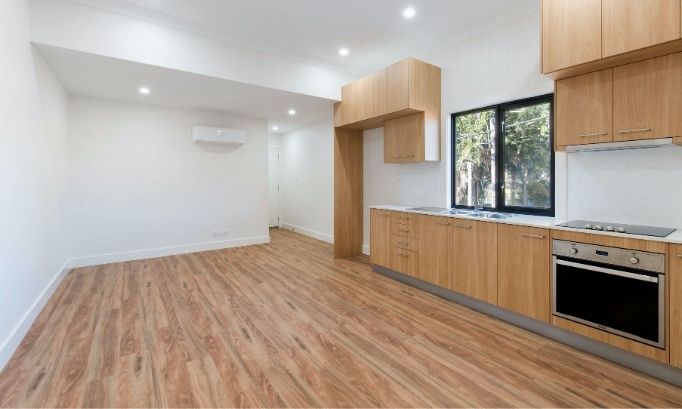 Lightwoods would be the trending material for the interiors in 2021. This type of interior decor is inspired by the Scandinavian style. You may use it for covering floors, walls, and even ceilings. 
You can recycle your plastic for your interior decor; create a sustainable modern design in your home. Plastic bottles can be used instead of pots to keep small indoor plants.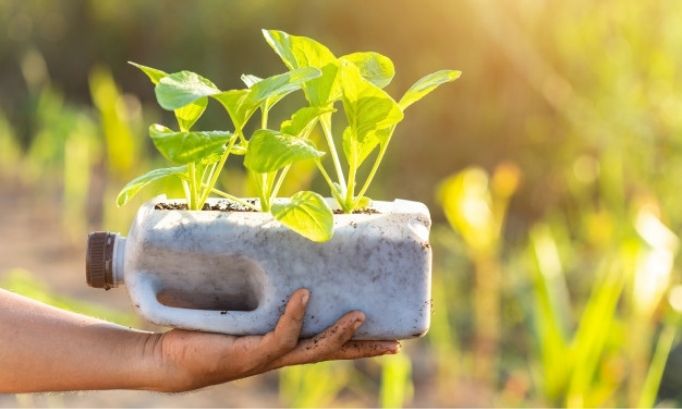 The upcoming trend will include the use of reused materials, bio-plastics material, any material having a low impact on the environment.
---
Suggested Read: Reign in the Beauty of Nordic Interiors for your Luxury Apartment
---
Decor with Natural Set-up
One of the best ideas is to bring nature inside your home. Staying indoors throughout 2020 left many of us yearning for the greens.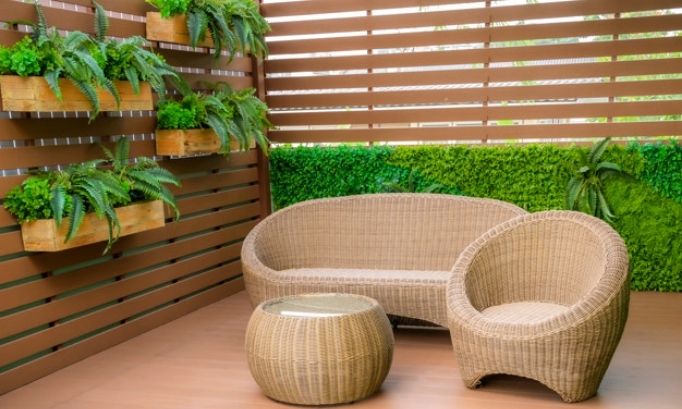 You may create small gardens in balconies and private terraces and use more organic material in interior design. It is refreshing to have a touch of nature around us which also helps in having better air quality and brightens the mood.
Indoors, you may add some greens by having fresh flowers and plants around on your table; it helps you to connect with nature a little bit. You can pick something easy to maintain like a money plant or a succulent.
Decorate your interiors with different types of plants in different planters and make your space lively. You may even make use of plastic bottles to plant your greens.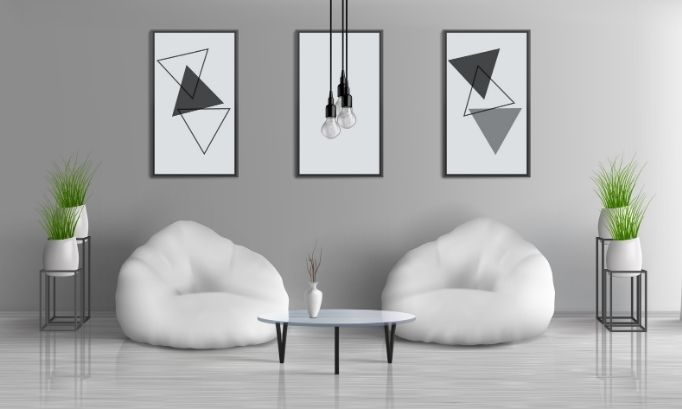 An alluring decor trend of 2021 is decorating your walls with fine line graphic art. This is highly recommended for those who love fine arts. It lends a modern appeal to any space, be it your living area or restroom. You can also add similar home accessories.
Industrial Interior Style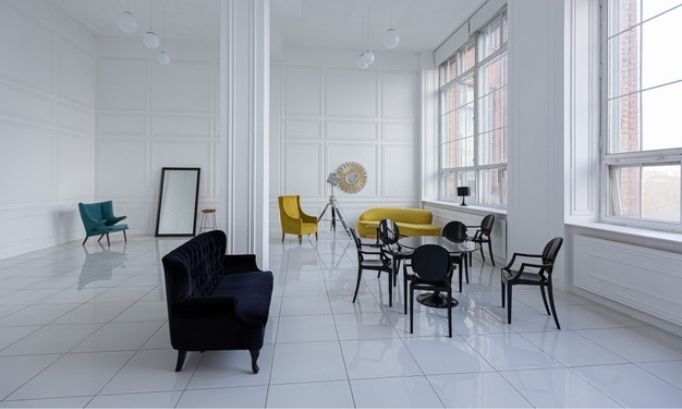 This type of décor pattern is suitable for a multipurpose environment and is a great option for hybrid homes. This style offers open spaces and you may design your living, dining, and entertaining spaces in a way that attracts everyone.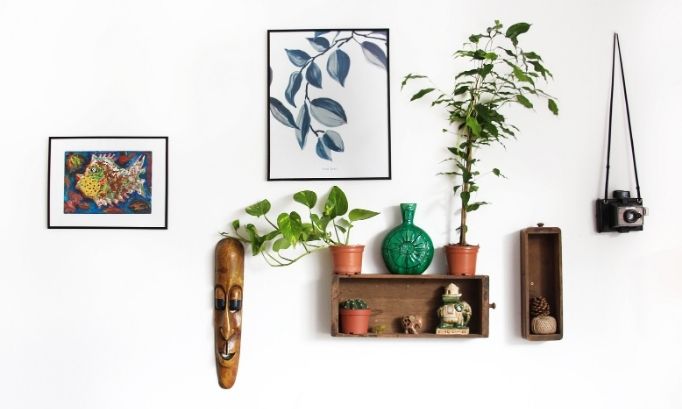 You can light up your space with the latest and trendy art and craft products. You may keep hand-made, decorative pieces. A few iconic products highlight the ambiance of the room while making it look trendy.
---
Conclusion
A house is just a real estate investment; a home is where the soul is. Make your new abode heaven with these remarkable home decor trends and liven up your space.