The location of your office space will always be important irrespective of the business you have. Despite the rise of remote work, collaboration, telecommuting, and virtual offices, if your business is conveniently located at a central place, it will, on its own, attract customers; and you can be certain of growth in sales and brand visibility. If you had a city-center location or one which is well-regarded as a business center, prospects may be more inclined to convert. 
So if you have been looking for office spaces in Pune, Seven Business Square in Shivajinagar, will make for an excellent location. 
Seven Business Square 
Seven Business Square is a commercial project from the house of Naiknavare. Located on the Ganesh Khind Road, Shivajinagar, this commercial complex is equipped with all modern and contemporary amenities. The project is well managed to provide an efficient working environment for businesses. Let us look at some outstanding amenities offered in these office spaces.
The office spaces have smoke detectors, fire alarms, CCTV surveillance, and 24/7 manned security. The interiors are a treat to the eyes. There is 100% Power backup for common areas and business centers, air conditioning in the lobby and elevators. Besides there is intercom connectivity in all offices, reception concierge and security points, Wi-Fi at designated places, D2H systems, frontage for retail spaces & rolling shutters for shops.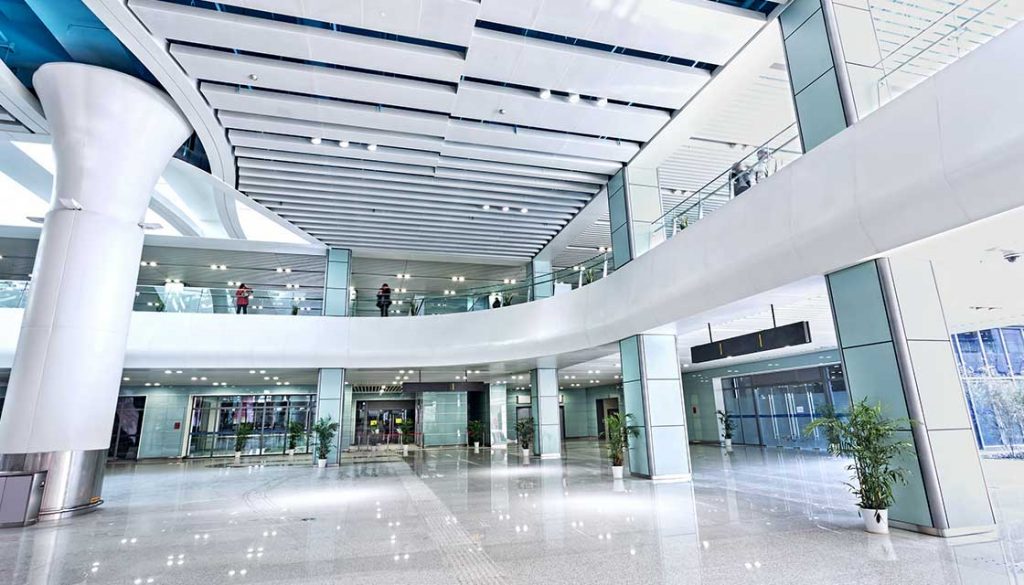 The USP of Seven Business Square, its location  
Shivajinagar is located in the heart of the city and is a sought-after location of Pune. It offers excellent social infrastructure. The area is home to the District Court (Pune), Pune Municipal Corporation, College of Engineering (Pune), Agricultural College (Pune), Shivaji preparatory military school. Fergusson College, Deccan Education Society, Marathwada Mitra Mandal College are well-known colleges in Pune City in this area. Resorts like the Pride Hotel and Ashish Plaza are located in this area. Many high street markets are close by to this locality. It has many shopping, dining, entertainment, and health centers.
Connectivity:
The bus stand at Shivaji-Nagar connects the city to destinations in the state of Maharashtra. Shivaji-Nagar Railway Station is an important station for the suburban railway traffic of Pune. Shivaji-Nagar is well connected to the city by local PMPML buses. This area is well connected to all parts of the city consequently. 
Why a location like Shivajinagar is a boon to business?
Being centrally located, it will increase customer traffic. Location can also influence a business's ability to market itself. 

Convenient to commute for you and your employees: For better and quicker business operations, it's important to consider the location of your company to make it easy for your suppliers to reach your premises on time to deliver goods and provide the necessary service for your business to run smoothly. And the closer you are to your suppliers, the quicker your product can be on the market.

Better and increased brand visibility: Location also matters for marketing. Choosing an address in a business center will likely change the perception of your business as it would be seen to be part of a professional set-up.

A business in the central area of a city like Shivajinagar gives the perception that the business is successful and can afford a good location.

If you're running a traditional or physical business, your success primarily depends on your location.
So get going and check out these office spaces in Shivajinagar now!