Luxury apartments in Pune, especially in prominent areas like Viman Nagar, are indeed a cut above the rest. If you wish to be an owner of what's now famed as 'Your Best Home' in Pune, all roads lead to Eminence at Viman Nagar. The exceptional residential project offering 4.5 and 4 BHK in Viman Nagar is fast gaining popularity as a top-end from the esteemed house of Naiknavare Developers, Pune's leading real estate experts.
Take a glimpse into the world-class amenities, facilities and experiences that await you, when you choose Eminence as your abode:
Engineering Par Excellence Defines 'Your Best Home' in Pune
If it's not just inner beauty but also the outward charm that appeals to you, you'll be left bedazzled by the engineering innovativeness of Eminence. A confluence of art and architecture, and of lavishness and coziness pulsate in the engineering mechanism adopted for Eminence. Every apartment boasts of unique design, and is bestowed with abundance in space, natural light and a generous dash of cross-ventilation.
'Your Best Home' is about living in a Luxuriant Honeycomb 
Instead of living in a conventionally tasteful apartment, how about residing in an inimitable honeycomb design apartment? You'll be pleasantly befuddled to see how Eminence's unique architectural styling fills up your home with fresh air, natural light and extravagance!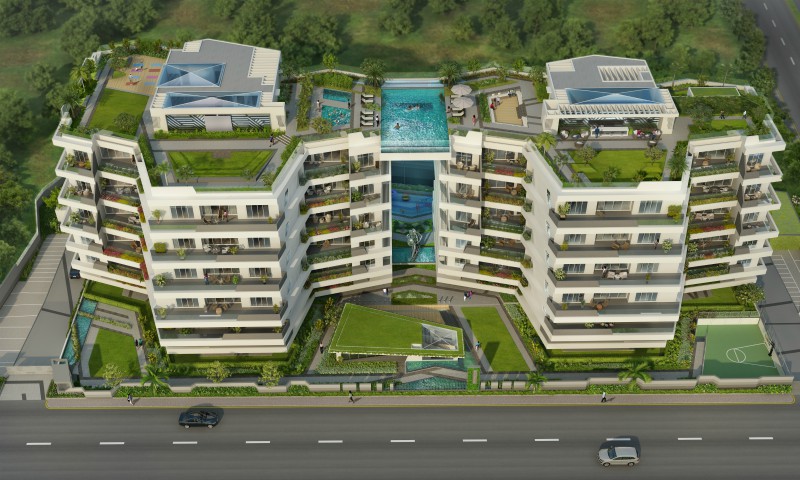 'Your Sun and Shade Deck' is Awe-inspiring
Imagine a residential project which has no two homes that are alike, offering extraordinary staggered floor plates design. The private sun and shade decks offer a bird's eye view of the entire Viman Nagar. Well, that's nothing but Eminence for you!
'Your Stately Clubhouse' that Vies with the World's best
If the ground level of your residential project houses a serene and beauteous clubhouse with a lucid water body that has water lilies swaying all over and exotic Koi Fish twirling within, who'd even think about holidaying in other exotic locations often?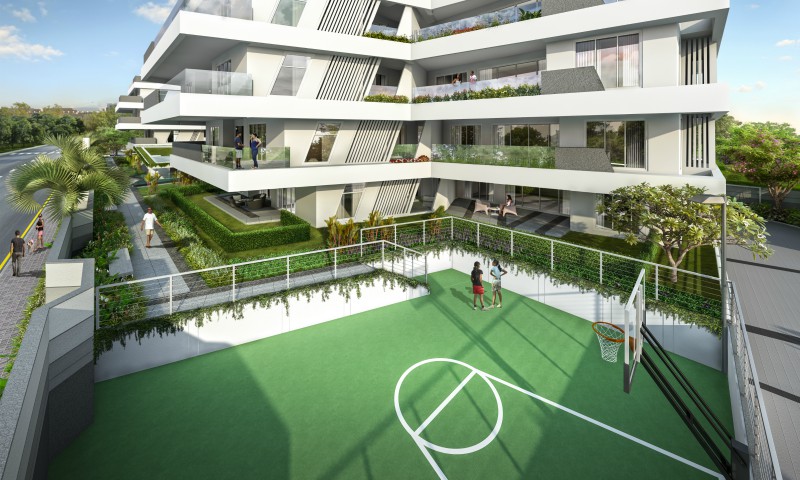 'Your Signature Rooftop' offers a Breathtaking Beauty to Plunge into
Eminence has swimming pool far away up in the skyline where happiness, mindfulness and action reside.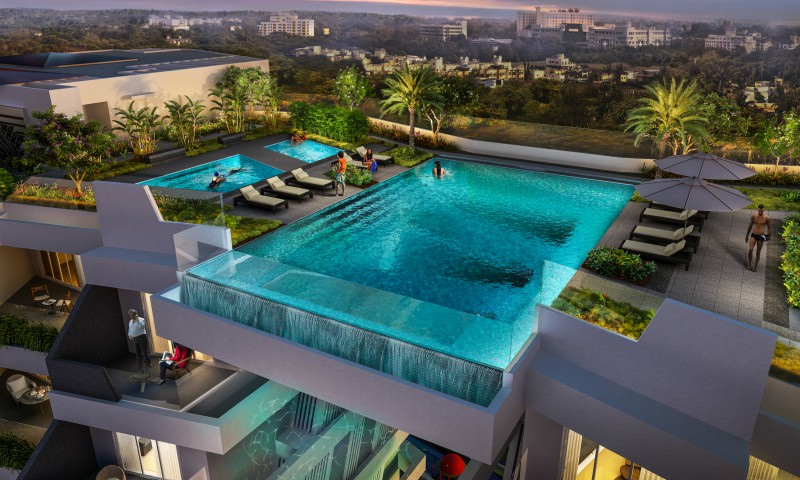 'Your Private Yoga Deck' – an Integral part of the Best Home in Pune
An exclusively designated space for doing Yoga and seeking bliss while being yourself- who wouldn't like to drop everything and head here at the drop of a hat?
'Your Community Theatre' is Splendid for Entertainment
A giant screen with a grand amphitheater – like sitting for enjoying your favorite movies and major sporting events live – aren't you already tempted?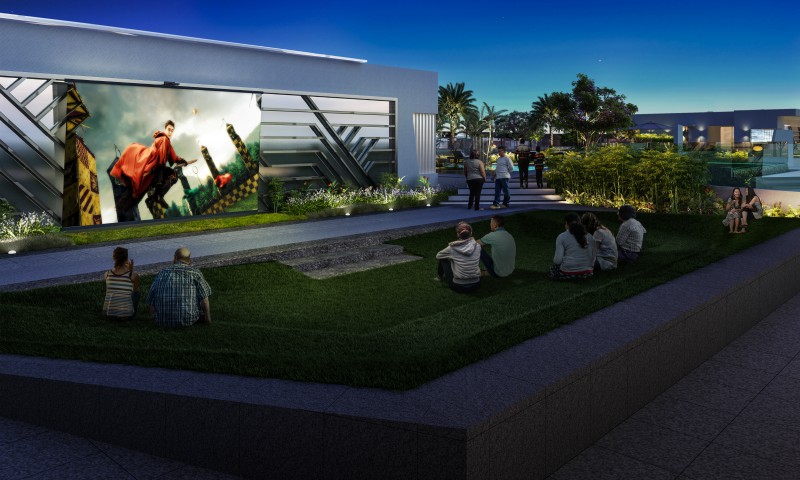 'Your Lounge Bar' on the Rooftop to Party with the Stars
Spend special moments, make memories and be yourself at the classy rooftop lounge and bar at Eminence.
Your Picturesque 'Double Height Lobby' 
If first impression is the last impression, the double height bobby of this residential project is the indisputable winner. Step into grandeur right at the outset and feel luxury at every step when you arrive home.
Your Finest Luxurious Living Rooms
Steeped in unparalleled elegance and exquisite beauty, the living rooms in this project steal the show and up your style quotient.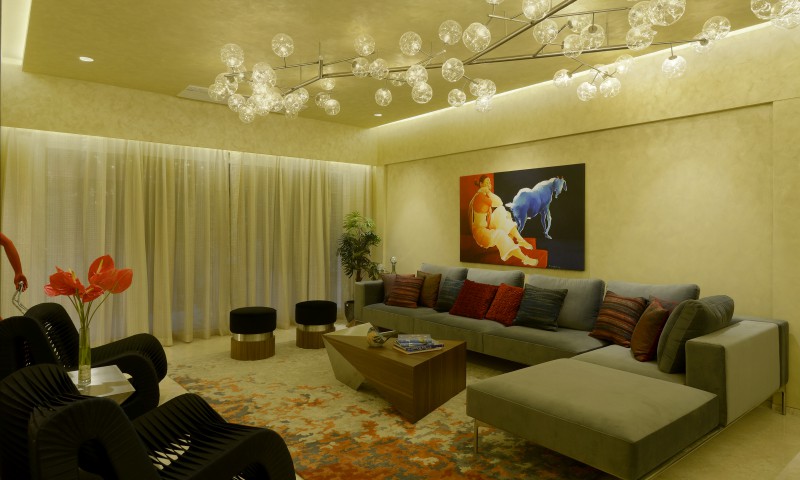 Your Exclusive Private Space
It's a special niche adjoining your living room that is created for you to unwind, think, work creatively or just connect with someone.
Your Marvelous Master Bedroom
Acoustic doors and windows, double-glazed sealed units, Tritec's special three-chamber designs and more that make the ambience truly noiseless, peaceful and extravagant.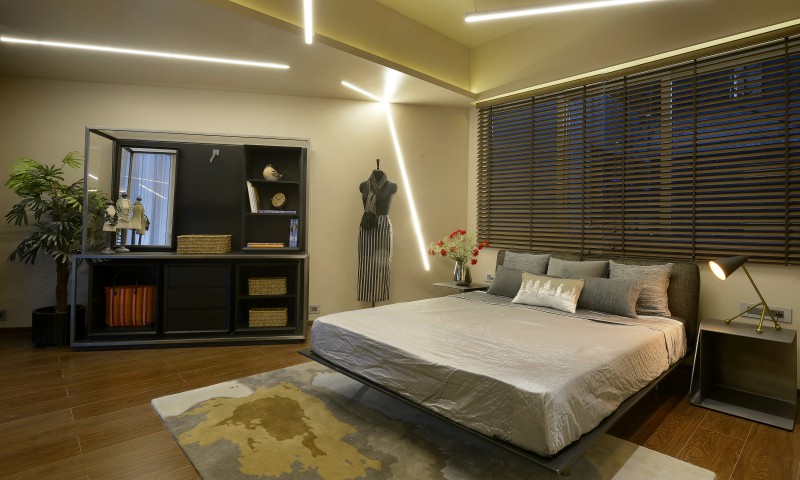 Your Resourceful Kitchen has Elegance Personified
Stunning Italian designs, ultra-modern quality and technology and classy furnishings in the kitchen recreate the feel of a truly international standard.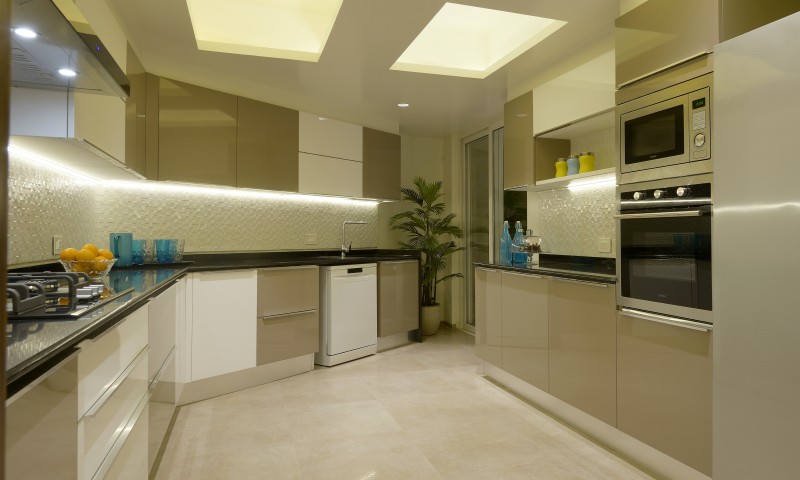 Stylish Bathrooms
Pampered to the hilt with contemporary designs of Kohler, provided with international finishing and schemes (e.g., piping systems of Geberit Europe) and more, the bathrooms at Eminence are not only beautiful but also functional and the ultimate in comfort.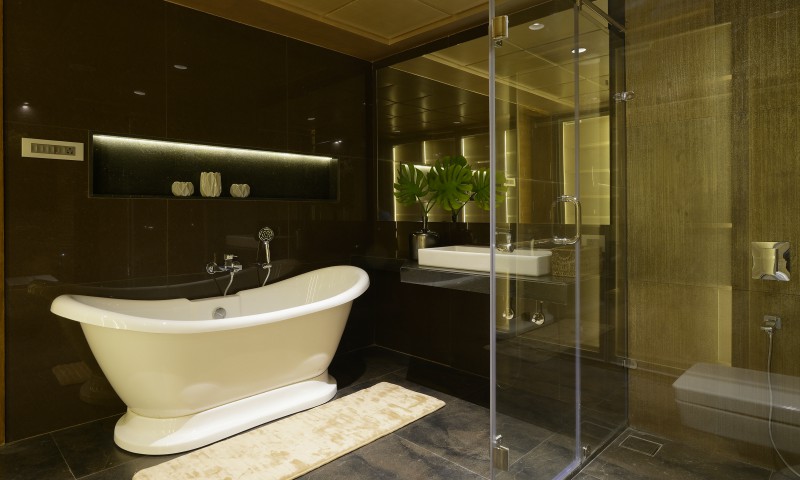 If you wish to take your lifestyle to the next level, choose nothing but Eminence to make 'Your best home in Pune' designed only for the connoisseurs of luxury living.