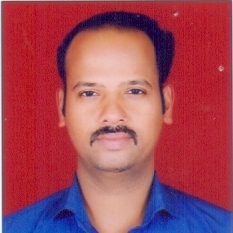 Ganesh Dhumal
Sr. Admin Executive
I joined Naiknavare Developers in 2004 as an Office boy. Within a year, I was appointed as Office Executive. Due to the result of my dedication and performance, I was promoted again to Admin Executive in 2007. All this happened within three years. And now I hold a position of Senior Admin Executive. I handle all administration work & Statuary compliance, payroll & all insurance support. I am thankful to the management for trusting me during my tenure of 15 years. I believe Naiknavare Developers is a great place to learn and grow.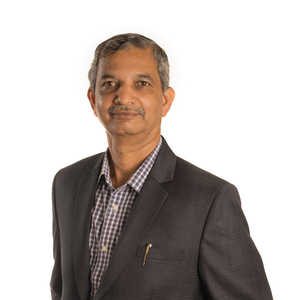 Pramod Thakar
Chief Architectural Engineer
I started my career in Civil Engineering in the year 1987. Three years later, in 1990, I join Naiknavare as a Site Engineer for our project call Chaitraban in Aundh. From the years 1994-96, I completed the head office building and our Director's bungalow. In 1996, I was given the opportunity to co-ordinator job, and to plan all services, checking of all bills, etc. I learnt a lot due to this opportunity and have also build a lasting relationship with the top management of the company. I am very thankful to all the Directors and Naiknavare Family. Today, I take every chance I get to motivate new Civil Engineers and colleagues to work hard.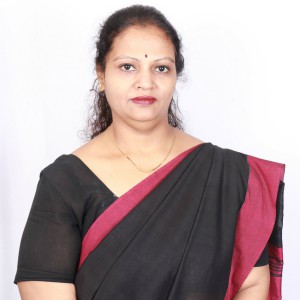 Seema Bhat
DGM – Sales & Marketing
I started my career with Naiknavare Developers as a 'Sales Coordinator' in May 2001. In this department, I got multiple opportunities to understand and learn the sales process and interact with customers. Looking at my dedication and loyalty, the management team promoted me from Sales Executive to Sr. Sales Executive. Currently, I am the Manager of the Customer Relations department. I owe this 18 year journey of success to my seniors and the management. It was only due to their continuous support, learning opportunities and belief in me that I have been able to enhance my skill set and grow professionally.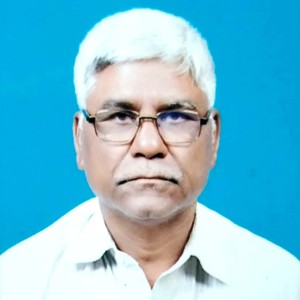 Late Mr. Bhiva Ghoderao
Manager - Plant
Late Mr. Bhiva Ghoderao started his career as a labourer in 1985 and was one of the first employees when Dadasaheb formed Naiknavare Developers Private Limited. With no educational background, he worked his way hard to be promoted as the Maintenance and Project Supervisor. Bearing in mind the hard work and sincerity of Mr. Ghoderao, the management decided to give him the responsibility of handling the brick and paving block manufacturing plant in 1999. He was also promoted as the Plant Manager after managing a team of about 15-20 labourers with utmost dedication and efficiency. With continuous support from his seniors and the administration team, he was further aided by the management to buy his flat. He believed that determination and loyalty surely pay off at Naiknavare Developers, and he was a prime example of the same.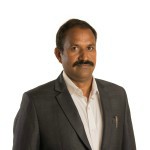 L. T. KHETAWAT (SHANKAR)
General Manager - Land & SRA
My journey at Naiknavare is almost as old as the organization itself. I started my journey in the year 1988 as a supervisor. Since then, I have donned various roles. In the year 1991, I was promoted from Head Office Boy to Admin Supervisor. Over the years, I have had the opportunity to work as the Director's Personal Assistant, Executive Officer, and Estate Manager for court, lawyers, and land deals. Today, almost 31 years later, I hold the position of General Manager (Land and SRA).
I cannot thank Hemant Sir and the Naiknavare family enough for providing me with immense support and encouragement. Their faith in me has allowed me to break boundaries time and again.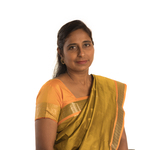 ARUNA SAWANT
Chief Officer | Liaisoning
I completed a Diploma in Architectural Draughtsman in 1989 and started my journey at Naiknavare as a Draughtsman at the age of 17. A decade later, I was given the role of a Liaison Officer and two years after that, I was promoted to Head of Department (Liaisoning). I am also one of the trustees of Dwarka School.
During my tenure here, I also completed my B.E. (Civil Engineering) along with various other courses relevant to this industry.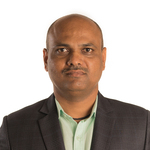 Sanjay Kumtekar
DGM | Purchase
I have been with Naiknavare for more than 15 years. I started my journey with them as a site engineer. Over the years, I am working currently as the DGM (Purchase). My responsibilities include providing the best resources at a reasonable cost to all the sites as per schedule.
I believe that hard work and honestly improves knowledge and skills. Moreover, it also provides the strength to face any situation in life.