We believe creating better living transcends beyond real estate. Education plays a significant role in living a better life by driving social and economic transformation. Consequently, we endeavour to create educational opportunities for those without access to high-quality teaching and educational structures.
We have successfully launched two schools in Maharashtra. One at Ajansond near Pandharpur and another at Chakan.
---
Shantaprabhu Prashala at Pandharpur

"Give a man a fish, and he will eat for a day. Teach him to fish, and he will eat for a lifetime."
Children are the future of a nation. For an emerging and developing country like India, the development of underprivileged children holds the key to the progress of the nation itself. Education for underprivileged children across topics like healthcare, poverty, population control, unemployment or human rights issues is the ultimate solution towards a better life.
Education has always been close to Dadasaheb's heart (D.P. Naiknavare). A lack of proper educational facilities at Ajansond near Pandaharpur had severe social repercussions. Roping in local villagers, Dadasaheb set up the "Shanta Prabhu Shaikshanik Va Samajik Vikas Mandal" and established the Shanta Prabhu Prashala.
Today, it has evolved into a higher secondary school providing the residents of Ajansond and surrounding areas with the best educational facilities on par with schools in Pandharpur and Solapur.
---
The Dwarka School Chakan Pune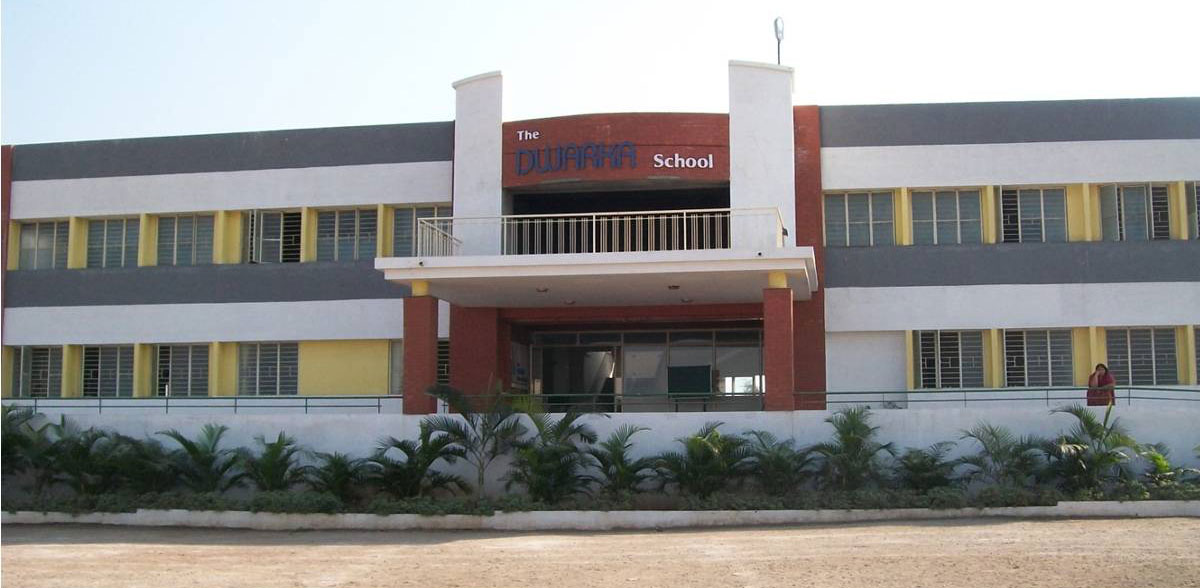 Integrated townships are self-sufficient in most civic and social infrastructure aspects. Along with this, they need to have excellent educational facilities within the premises. With this in mind, we established "The Dwarka School" in 2011 at our 130 acre integrated township in Mahalunge.
The Objectives of The Dwarka School are:
Affordability and accessibility for all
Secularism and rationalism
A balance between academic work, sports and the arts
Opportunity for each child to excel
Confidence, caring and communication
The school's curriculum is designed by Learn Today, the learning division of the India Today Group, and follows the CBSE pattern.
The school aims to create individuals, who lead fulfilling, economically successful lives while promoting sustainable growth, and nurturing the welfare of the world. The Dwarka School draws from the best educational approaches – new ideas and traditional good practices to create an outstanding educational programme. Through its curriculum and activities, the school promotes a culture of academic excellence, hard work and personal fulfilment.
The campus is well planned to provide a safe, caring and stimulating environment for children. The school is developing state-of-the-art infrastructure in arts, science & sports for effective learning.
The focus is on teaching children what really matters - to think, participate and excel. Learning in our school does not take place only in classrooms; it is a way of life. Striking the right balance between academic work, sports and the arts, the school provides opportunities for each child to excel!
For further information, please visit www.dwarkaschool.com