Kadamba Plateau is a fast-emerging premium location in Goa. Laced with upcoming residential & commercial projects, this location in Goa is the most promising area in the city which will fetch you good returns in the coming years. A good location when combined with a premium commercial space coming from a reputed developer is the ultimate recipe for success. We are talking about Esmeralda Business Square- the perfect commercial project in Goa you were always looking for. Get your business the most coveted address in Goa at Esmeralda Business Square by Naiknavare Developers.
Among the new commercial projects in Goa, Esmeralda Business Square looks most promising given the backing by Naiknavare Developers, a reputed name in Maharashtra real estate circles. The leaders of the group have recently been recognized as the 'Real Estate Icons of Pune' in a prestigious Coffee Table Book launch by the Times Group. Naiknavare Developers have rich experience in both residential and commercial sectors.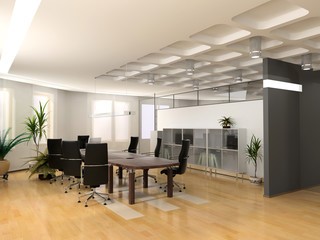 A project's success is determined by various factors that make it what it is. Right from the structure, construction quality, amenities it offers, connectivity, and location, all of these need to be in tandem for the success of a business venture. All these put together and the Naiknavare brand makes Esmeralda Business Square the perfect choice for commercial property seekers in Goa.
Coming from the house of a Naiknavare Developers, what is it about Esmeralda Business Square, Goa upcoming project which makes it the finest commercial space in the Kadamaba Plateau area? Let's explore.
Why should you invest in Esmeralda Business Square by Naiknavare Developers?
The Project
Esmeralda Business Square – 'Elevate your business to the next level' – that's the tagline for the project, and it truly lives by it. Located at Kadamba Plateau Goa, the project offers classy and premier commercial & retail spaces set against a natural backdrop. These spaces are available in different sizes for office and retail purposes.
Reasonably priced, these spaces may be utilized for a variety of commercial options. You may open a daily essential store to cater to the inhabitants in this upcoming area. These days many companies are working on the Co-working model, you may choose a space accordingly; depending on your space requirement you may choose a space for a retail showroom. An office in these premises gets extensive lobbies.
The best thing about this commercial project in Goa is its visibility factor. These commercial spaces will enjoy highway frontage, a big boon for any commercial setup. The more visibility, the better the sales/ footfall.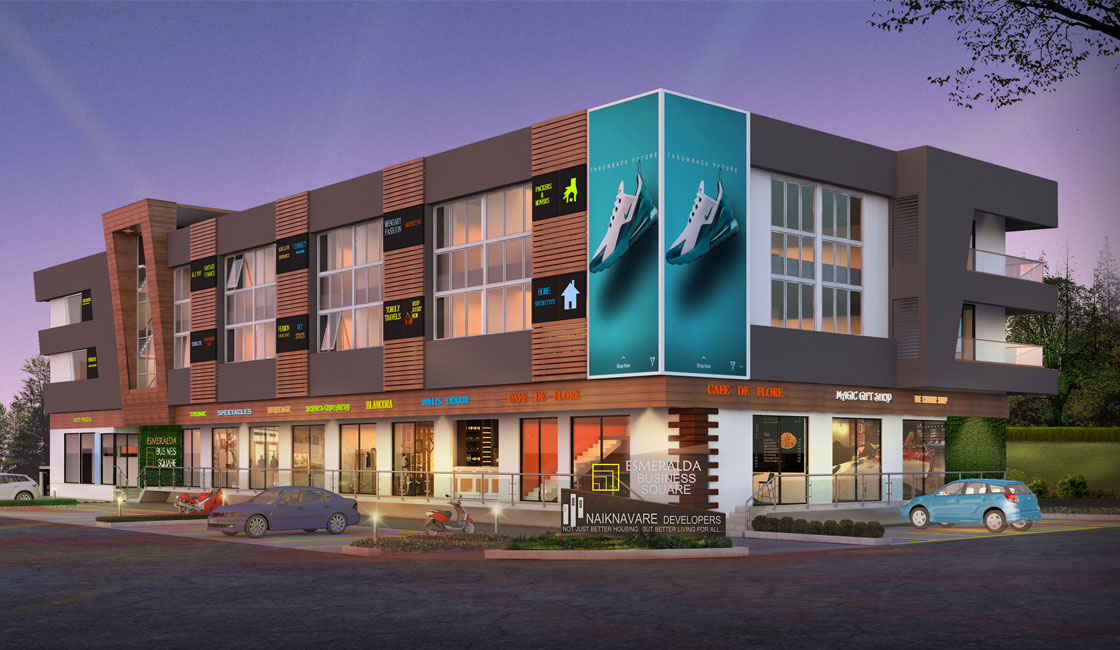 Esmeralda Business Square by Naiknavare boasts world-class amenities to facilitate a better working environment for your business. It offers an excellent layout for better space utilization, so you get value for every penny you spend here.
Assured Footfall
Esmeralda Business Square by Naiknavare is a part of a huge 10-acre project constituting residential, commercial, and plotted developments in Goa. Besides, the area is home to several residential and commercial projects coming up in the area. This ensures good catchment and augurs well for any business venture.
Location Advantage
Location plays a critical role in the success of a commercial enterprise. No matter how good your product/service is, its success depends largely on its location. Kadamba Plateau enjoys good connectivity with prime areas such as Old Goa, Bambolim, Chimbel, etc. The lifelines-NH 748 and NH 66 connect Kadamba Plateau to other parts of Goa. This makes commuting easier for people working at Esmeralda Business Square or the customers visiting the office/retail spaces. Transport is conveniently available, and when a place is easily accessible, it is visited more.
Given the pace at which the Kadamaba Plateau Goa area is developing, you can be assured of handsome returns on your investment. This premium project at an upmarket address will work wonders for your business. Book your space today!