Goa real estate is witnessing unprecedented growth in the construction of residential and commercial properties. The once quiet and laid back city is now buzzing with opportunities for businesses. If there is one commercially viable location in Goa that any investor may look at, it should be Kadamba Plateau. Commercial Spaces in Kadamba Plateau offer your business an enviable and upmarket address in Goa.
Let us dive deeper and explore what makes Kadamba Plateau a desired commercial destination in Goa. 
Why should you choose Kadamba Plateau, Goa?
---
Location & Connectivity
The USP of this region is its location. Kadamba Plateau is a posh neighborhood situated in North Goa amidst Goalim Moula and Bainguinim. The locality lies close to the state capital Panaji and most employment hubs which make it extremely alluring. The area is a residential hub too which will ensure considerable footfall. 
Kadamba Plateau, Goa is well connected with other parts of the city. The Goa International Airport is 24 km away from Kadamba Plateau via MDR 1. There is Karmali railway station, the nearest one that is 3 km away. There is excellent road connectivity of the locality via NH 748 and NH 66.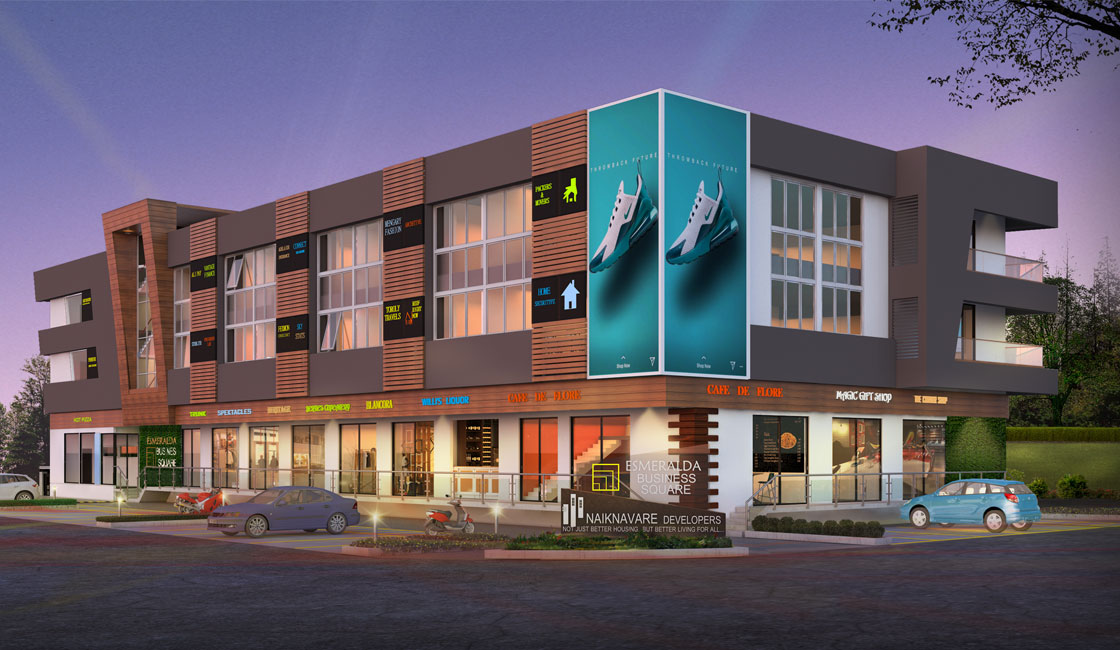 Social Amenities
Kadamba Plateau enjoys a well-developed social infrastructure, a key parameter to an assured customer footfall. There are schools, hospitals, restaurants, supermarkets, clubhouses, and swimming pools in close vicinity. This ensures a thick population for daily visitors in the area and offers good scope for any business growth. 
---
Also Read - Investing in Commercial Property in Goa? Consider these aspects
---
Proximity to employment hubs
Kadamba Plateau is just 12 km away from the state capital Panaji that houses quite a few pharmaceuticals and software companies. There are companies such as Pharmaceutical Manufacturers Association, Vijayshree Software Solutions, A S Enterprises, Indi Pharma Pvt Ltd. This again is a promising factor that would support regular and frequent visitors into this locality. Any pertinent business would benefit from this. 
For prospective buyers! One project you cannot miss is Esmeralda Business Square. This commercial project offers office spaces in Goa in the Kadamba Plateau area amidst blissful surroundings and class apart facilities. The project comes from the house of renowned Pune-based realtor, Naiknavare Developers. The group has earned itself a reputation for good construction quality & Esmeralda residential delivery got lil late of projects. 
This stunning project offers Commercial Spaces in Kadamba Plateau, Goa – a locality that is touted to be the next upmarket address in Goa. Esmeralda Business Square enjoys a strategic location and a scenic backdrop – a rare combination for a commercial setup with a long highway frontage. The complex is a part of a residential project which is spread across 10 acres. This paves the way for great footfall and excellent business opportunities. 
The development in Kadamba Plateau is one of the grandest developments of Goa, having large internal roads and immaculate landscaping. Check out Esmeralda Business Square and book your space today!