When it comes to home buying in India, the trend continues around the year but peaks significantly on auspicious days. Recognizing the underlying importance of festive buying in India, the developers and their marketing teams plan well in advance. Festivals add happiness and cheer to our lives, and what better occasion to invest in real estate. The festive season is about exciting offers and discounts too. The auspicious occasion of Gudi Padwa is just around the corner, and it is a great time for you to buy flats in Pune. Let's explore why.
In Pune and the whole of Maharashtra Gudi Padwa marks the first day of the Marathi new year and is considered one of the holiest days of the year. The day signifies new beginnings and homebuyers look forward to booking flats in Pune during this time.  From launching a host of real estate projects to providing several deals, offers, and discounts to lure customers, builders adopt various tactics around Gudi Padwa. Developers pull out all stops to attract buyers by announcing schemes, especially for the festive season- many of which result in an actual reduction in the cost of acquisition.
Riding the wave, Pune developers too have come up with innovative schemes and offers to lure people to buy apartments in Pune.
---
Must check - Book 1 BHK & Get a Master Bedroom FREE at Neelaya, Talegaon
---
Why do people want to invest on this day?
It is a classic middle-class convention to go for big-ticket purchases on auspicious days. It can be starting a new job, buying a car, or a home. It is likely to bring you a lot of prosperity, good fortune, and happiness. In India, real estate developers are aware of the sentiment associated with festive investments, and hence, they come up with many offers during the Gudi Padwa festival to encourage more people to invest in properties. So, you can expect to land a good deal.
Group discounts:  Builders might also give a special discount if you go for group home bookings.
Special discounts on booking: Real estate developers try to attract buyers like you by offering special booking discounts, which can be very beneficial.
Stamp duty discounts: A lot of discounts are offered on stamp duty as well during the festival of Gudi Padwa. This is important as you are required to pay the stamp duty while buying or after constructing the new home.
Buy now and pay later: This is another awesome offer especially if you are on a tight budget now. With this, you can go ahead and buy a home now and pay later.
EMI may be paid by the developer: This is another attractive offer that many developers come up with. In this case, they will pay your home's EMI for a specific period if you have taken a home loan.
---
Know more - Ready to Move in 1 & 2 BHK Flats in Talegaon that are Easy on the Pocket
---
Since the homebuyers are keen on new investments and purchases during the festive months, the developers, too, look forward to this time of the year to launch their projects. The number of projects launched during the festive season is much more than any other time of the year. So as a buyer you get an impressive portfolio of newly-launched projects to choose from.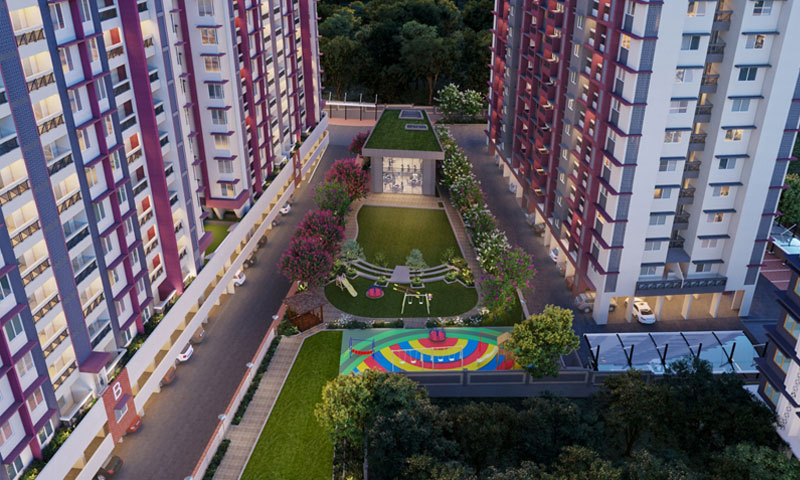 All in all, get ready to celebrate the Gudi Padwa festival day in 2022 in a whole new way by buying a new home. If you are looking for one in Pune, check out Neelaya Talegaon. Talegaon is a smart city and a residential hotspot for affordable homes. This Gudi Padwa, Naiknavare developers have come up with Gruhshodh offer for Neelaya project located in Talegaon offering 1 & 2 BHK flats in Talegaon. The offer comes at mind-blowing rates and is valid till April 3rd, 2022. In this 'Gruhshodh' offer, you can book a 1 BHK flat for just 26.21 lakhs (you get a Master bedroom free at these rates). Homebuyers availing of this offer will get a 2BHK of 'C' tower at the same cost. So a buyer gets a 2BHK at the cost of 1 BHK.
Start a new chapter of your life on the right note. Make the most of this Gruhshodh offer from Naiknavare this Gudi Padwa.