Positioning is a critical element of setting up a business. Your success as a business depends on how well you are positioned to be located. You've probably heard the classic advice, "Location, Location, Location." A business' address is an important factor for the way that business is perceived. So if you're looking for a commercial office space in Pune, Aundh is one location you cannot ignore at any cost. 
About Aundh
Aundh is an affluent suburb in north-west Pune. The demand for residential, retail or commercial spaces at Aundh has seen a huge uptrend which has been largely driven by the demand coming from IT professionals as well as migrants from various parts of the country. Aundh today is among the most plush and upmarket area in the city. The area is amongst the first choice for metropolitan people from different states and countries owing to the self-sufficiency factor.
One of the best locations for real estate in Pune that has a residential cum commercial vibe is Aundh. This huge area has no dearth of shopping lanes and every other day, new stores open. It surely has the potential to work wonders for your business.
Let us explore how it is advantageous to own a commercial space at Aundh.
Factors driving better business prospects for you at Aundh
The area is a residential hub owing to its proximity to the Mumbai-Pune Expressway and Shivajinagar. Aundh lies in the heart of the city making it more approachable to most places around. With increased demand for residences comes the demand for commercial spaces too so as to cater to their needs.
Employment /Educational Destinations
Located close to the University of Pune along with the major technology park like 'Software Technology Park Of India' has had a great deal of influence in the development of this area. 
Aundh is known for various modern and innovative places of recreation and indulgence; there are gourmet food store, gymnasiums, hotels. Aundh is loved hangout spot for the young and a popular destination for the cosmopolitan crowd of Pune. 
Good Civic Infrastructure/Accessible Neighbourhood
The area offers good civic infrastructure. Surrounded by Baner, Pashan, Ganeshkhind and Mula River, Central Pune and Shivaji Nagar, the area is dotted with residential projects. It is located very close to the industrial zones and IT Hubs of Pune. All these factors have contributed greatly to sound civic infrastructure of the area.
Emerging hub for Business Centres
Aundh houses offices of many companies; there are high end showrooms, health clubs, malls: The Westend Mall, 5 Star Hilton Hotel, Shoppers Stop, and Cinepolis 8 Screen Multiplex with Pune's first IMAX theatre. With an area dotted with business activities, there exists immense potential for new business too.
If you're looking at a commercial office space for your business in Aundh, Seasons Business Square is a perfect choice.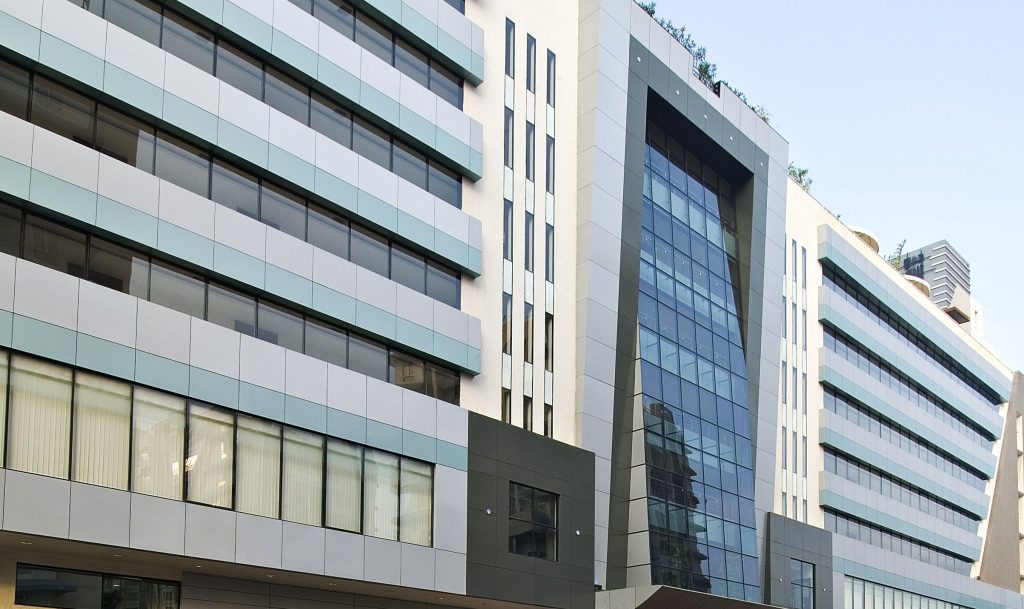 Seasons Business Square – Commercial Complex at Aundh, Pune
Seasons Business Square offers luxurious spaces for offices in Pune. These magnificent  commercial spaces boast of exclusive amenities right in the heart of the city. This opulent complex hosts seven floors with amenities such as valet and concierge services, rooftop cafeteria, multi-storey parking system etc. There is provision for an ATM, meeting rooms, TVs for advertising and branding, floor directory at every level, round the clock security amongst others. While the location Aundh itself is a pull-on for consumers, key localities nearby like Hinjewadi, Shivaji Nagar and Baner will attract business too. 
This ambitious commercial project comes from the house of Naiknavare whose Apartment Hotel Seasons is a well known name in Pune for its hospitality attributes. Services at Seasons Business Square will ensure that you spend your valuable time in growing your business only, the rest is taken care of by the facilities team. True to its vision-'an address that turns ambitions into achievements'- owning a space here will surely take your business to a different level.
Before you zero in your office space, check out these classy commercial spaces in Pune now!