Eminence is a premium residential project in Pune by Naiknavare Developers. Located in Pune's posh Viman Nagar area, living at Eminence is nothing short of an opulent and grand lifestyle. Eminence promises you a larger-than-life living with some niche facilities. The enviable homes at Eminence are for those looking at exquisite living with contemporary amenities and at a desirable address. 28th April 2023 was a critical day for Eminence homeowners. The day marked the Society Formation Day for Eminence (Building A). 
It was a special day for Eminence apartment owners in Building A when the apartment members nominated the society members. The overwhelmed customers shared their experiences with Naiknavare Developers and how their home-buying journey has been all through. Here are some customer testimonials from homeowners residing at Eminence.
Customer Testimonials From Homeowners Residing at Eminence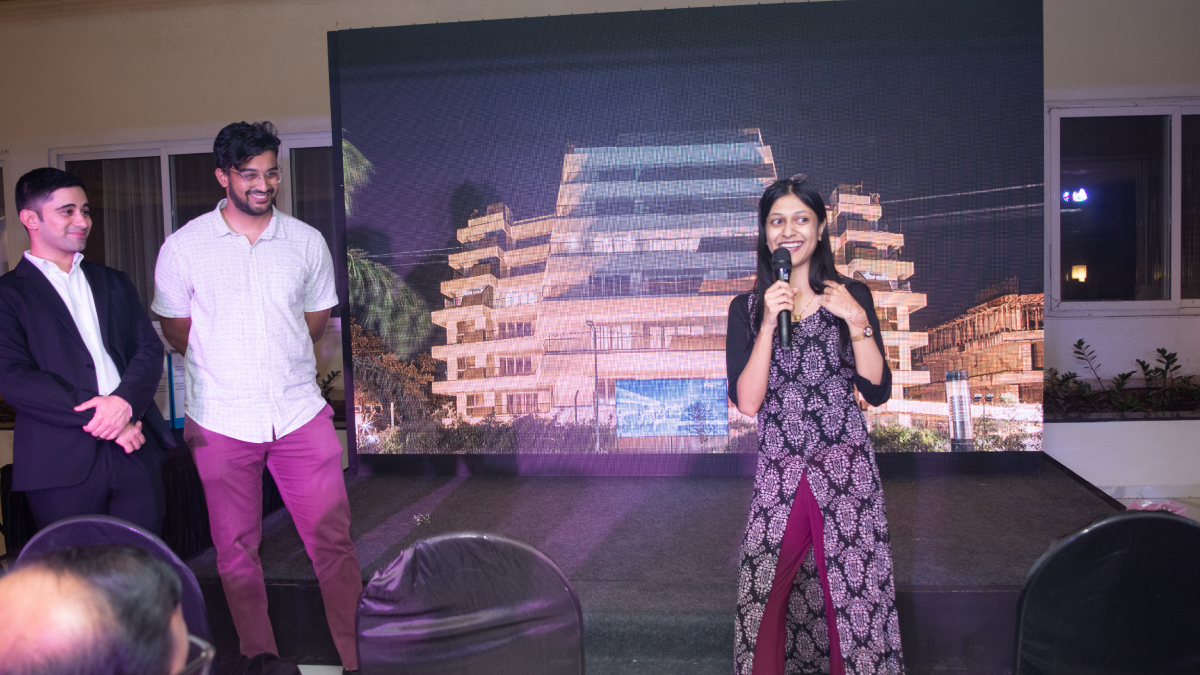 A homeowner shared that this was their first purchased home, and they had many things on their mind when making this purchase. First homes are always special. The customer lady shared that they had a long list of items that they aspired to have their dream home and were wondering if Eminence would deliver all of them. Eminence was the first project that the owners visited, and the project's aesthetics and design spellbound them. It took them no time to decide to buy a home here. Without even knowing the cost of the house, they were convinced that this was going to be their dream home. Post that, they visited projects by other developers too, but couldn't take Eminence out of their minds. Eventually, they bought their dream abode at Eminence.
A customer commented that the project had been very thoughtfully designed. She gave an example of how the project supports differently-abled people too. In most of the projects, there are 2-3 steps that you need to ascend and then reach the lobby area for the lifts. The differently-abled and the old-age people need assistance to reach the lift. Eminence has a ramp that leads to the lift. The customer had a relative who was differently abled. She was happy that her cousin could reach her home with no assistance required. 
Another customer thanked the Naiknavare team for being part of the event. He was extremely happy with the construction quality, overall design, and layout of the project. The customer testimonials suggest how much they are in love with their homes at Eminence. Everyone is looking forward to living in these plush homes replete with modern & exquisite amenities and exciting times ahead.
Eminence By Naiknavare – Project USPs
No two homes in Eminence are alike, quite unlike anything you heard of! The homes are also designed such that every room gets ample natural light and fresh air. The first-floor residents get their private gardens. Moreover, eminence features the first-of-its-kind rooftop amenities in Pune. With skyline views and a rooftop bar, get yourself a new hangout spot. 
Eminence is located in the posh Viman Nagar area of Pune. Good road connectivity via the old Mumbai-Pune Highway and the Pune-Ahmedabad Highway makes it easily accessible to other parts of the city. This well-developed locality enjoys good public transport facilities; Pune airport and railway stations at Pune and hadapsar make outstation travel very convenient. The proposed metro will make life even easier. 
Society formation is a crucial event in any residential project. It is not just the facilities and the amenities that matter but also how they are managed and run. Building A of Eminence now has a good team to manage the affairs and facilitate a pleasant stay for the residents. The society formation day at Eminence was a grand event attended by the Naiknavare team too. The management felicitated the nominated members. The event was followed by a cocktail dinner. 
Building B at Eminence is nearing possession, now offering limited inventory. Building A was sold out, and society was formed. It is a great opportunity to own a home in the project with a full-fledged society formed. It only goes to say how convenient and seamless the processes have been. Book yourself a luxurious life at Eminence with a skilled team to manage hassle-free living.