Pune's real estate sector is witnessing increased demand for township projects. Integrated townships are a perfect solution to the cities' congestion and planned expansion. Integrated townships are mini-cities that offer essential facilities like housing, education, workplace, shopping, healthcare, etc in a relatively small area. Pune offers various options to choose from. 
If you are looking to buy 1 & 2 BHK apartments in Pune, there is one project you must visit – Dwarka Township in Chakan, Pune. The township is a self-sufficient unit with 6000 flats, a school, hotel, hospital, sports center, and a vast forest area; 2500+ families are already residing here. Dwarka is township of 130 acres with many small sectors in it. Few sectors are delivered, few are ongoing and few sectors are expected to launch soon. Every sector has its own clubhouse & amenities.
Let us explore how the project supports your kids' growth and personality.
Why Kids would love to stay in Dwarka Township?
---
Dwarka township has a central garden and a dedicated children's play area. Such open spaces in apartments enhance the standard of living in apartments. They open gateways for the residents to indulge in sporting activities or simply enjoy nature. Children who grow up in such spaces are healthier, more agile, and perform better academically. Nature and open spaces fuel their imagination and enhance their ability to have fun.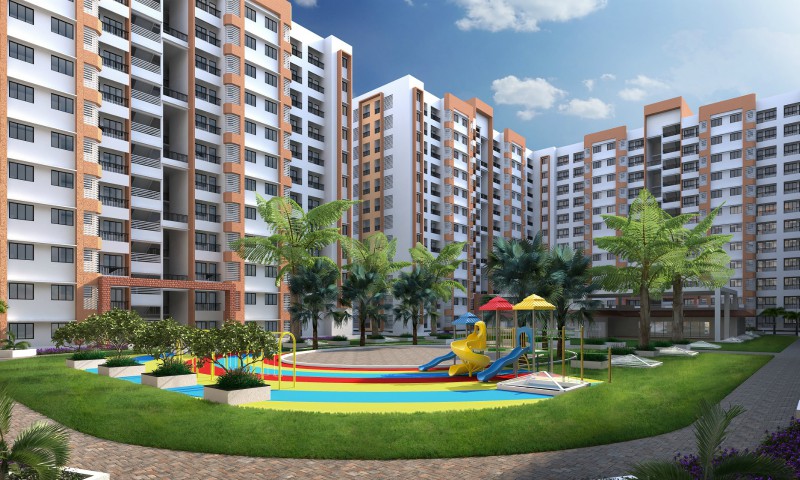 The play area at Dwarka township has various playground equipment, such as slides, climbing bars, and much more. These areas give your children something to do during the holidays, free time and warm summer season. These spots are generally fenced to provide your children with maximum fun in a secure way. 
In a nutshell, natural open spaces positively impact not only our (and our family's) physical health but also our emotional and mental health.
---
Must Check - A Glimpse into the Beauteous Dwarka Township in Chakan
---
Changing lifestyles needs changing amenities. City life is the scariest story for many these days. We lead busy lives with no-time-to-think schedules, the stressed-up work state, and the no-place-to-escape traffic. And in the midst of this, people want an escape to unwind. When looking out for flats to buy in the city, the factor that most buyers look for is the amenities. 
Dwarka township offers many amenities to its residents such as a looping walkway, a children's play area, and clubhouse with indoor games. Of all the amenities that constitute a residential real estate project, the most important one is the clubhouse. It is the hub of all recreational activities under one roof.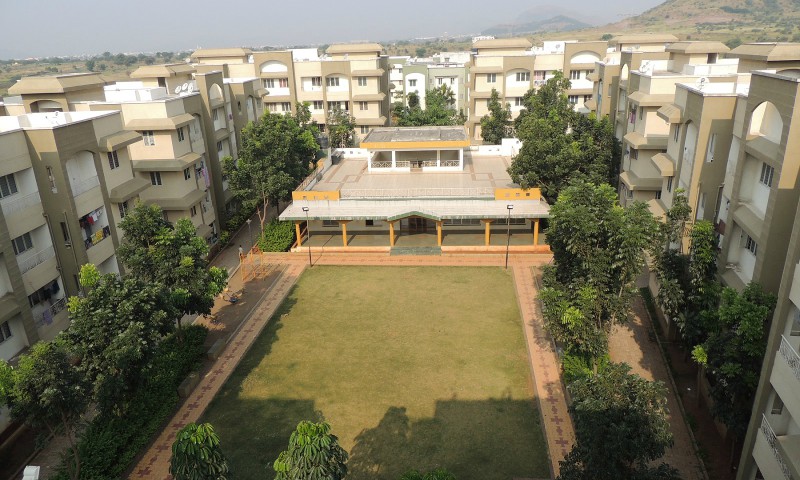 Since these clubhouses provide a common area to gather and engage in activities, it makes socializing pretty much easier without even going out of the gates of the community where you live. The Dwarka township project offers indoor courts to its residents to engage in indoor games and activities. 
The best part is that families can have a better time together in a clubhouse. These are safe zones for the kids. Such amenities and play areas give parents the chance to relax while their children have fun and burn some of their excess energy.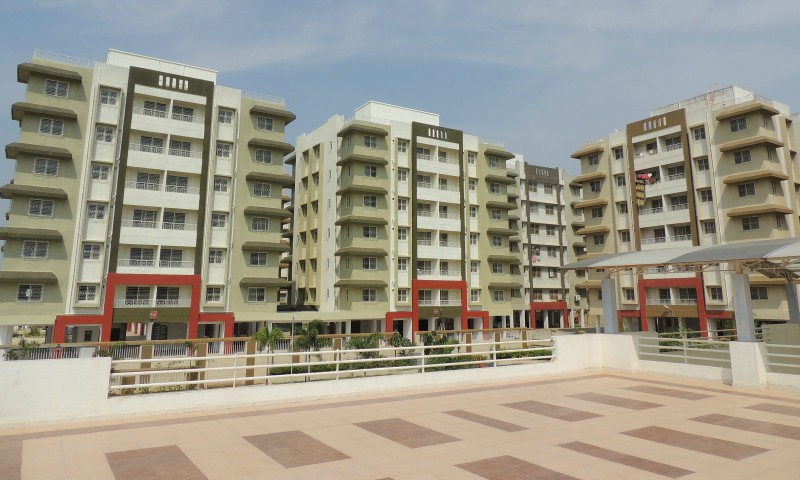 ---
Also Read - Awe-Inspiring Flats in Chakan to Embellish Your Lifestyle
---
Having a school within a township is a huge advantage to families with children. The Dwarka township offers you this facility so you may not need to send your loved ones to far-off places to study. It is particularly useful for families where both parents are working and they are anxious all the time about their children's well-being. 
With Dwarka township, you get a home with the perfect balance of open spaces and modern amenities for the comfort of your kids. Come, find a slice of paradise at Chakan road!