Digitization across industries has made life more convenient for everyone; real estate is no exception. Many Indian states are now offering e-registration of properties. What does that mean? E-registration simply means registering a property through an online medium. So, you don't have to visit a local registry office to get a property registered in your name; the same may be done online. This entails a much simplified and transparent process which is fast-paced too.
Quite a few developers in Pune have introduced e-registration for their projects, Naiknavare Developers are the front-runners in this initiative. A known name in Maharashtra real estate circles, Naiknavare Developers have launched e-registration facility for its clients. The first e registration was done in Neelaya, a residential project from them, under the august presence of Mr. Sonavane, Dy. Inspector General of Registration & Stamp.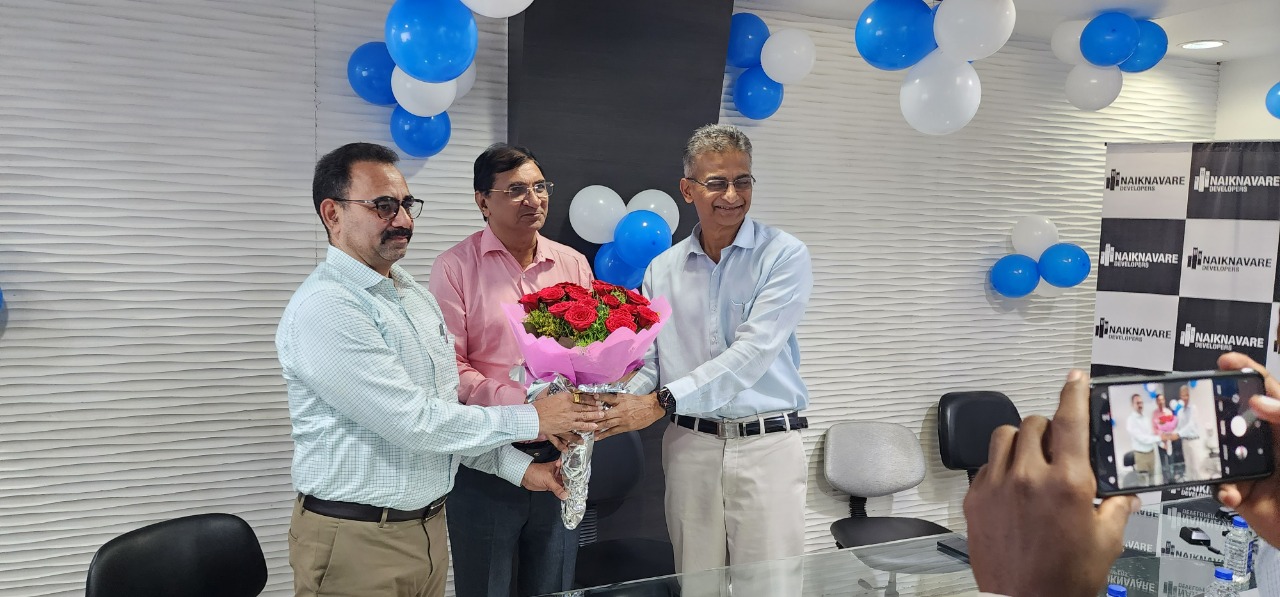 Let us understand the process and its benefits for homebuyers.
Process of e-registration
To avail e registration services homebuyers would upload their property documents on the official website. The official e-registration website link is: https://igrmaharashtra.gov.in/. In about two-three weeks, registration would be done post-verification of documents and details.
For e registration online registration, you would need a couple of documents and other details. These include a duly prepared sale deed on a non-judicial stamp worth the deal value, an e-stamp paper with the correct value of stamp duty, an e-Registration fee receipt, a documented history of ownership transfers, and a TDS receipt if the property costs more than Rs 50 lakh. Besides these documents, a copy of the PAN card and original ID proof of all parties (seller, purchaser, and witness) is also required.
Apart from the above-said documents when applying online, you would also need to keep handy property details such as the title deed (or POA), Area, Pincode, the type of property (flat, plot, agricultural land), ownership type: purchase, gift or lease any personal details of the buyer.
---
Read more - Naiknavare Developers – The Real Estate Icons of Pune for 2022
---
How Does E-Registration benefit the end-user? Importance
E Registration process in the real estate sector will benefit all its stakeholders: developers, buyers, and even the Govt. Let's see how.
Convenient & Transparent
At any point in time, you may spot huge crowds in a Sub-Registrar's office to get properties registered. Those never-ending queues, and paperwork test your patience no end. The introduction of e-registration will make it extremely convenient for buyers to register their properties online. All you would need is to apply online, upload the required documents, and post verification the property will get registered in your name.
Having the process online means at the click of a button, you would get the ownership history of the property, and details in terms of size, and carpet area. It also makes the process transparent and minimizes any chances of fraud.
Data Safety
E Registration happens on a Govt. provided e platform which makes the data safe from hackers. There is a personalized login system to ensure that your details are secure.
Support in Legal Disputes
All the transactions involved in e registration are online on a secure Govt. website. This provides evidence in case of any legal issues or disputes.
e Registration of the property has been introduced in many states of India that include Maharashtra, Uttar Pradesh, New Delhi, Andhra Pradesh, Punjab, West Bengal, Karnataka, and so on. There is a Common Services Centre (CSC) scheme in these states that allows for registration verification.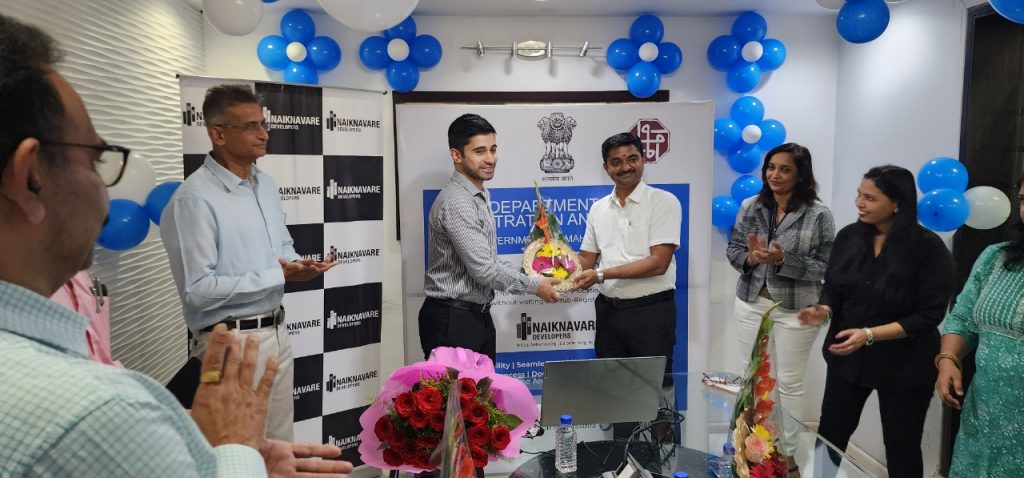 In line with their customer-centric vision and mission, Naiknavare Developers have introduced e registration of their properties on sale. The cumbersome and time-consuming process where customers needed to wait for hours at the Sub-Registrar's office to get registration done would be conveniently done now. This would save a lot of time, with no extra money to be given to middlemen.
---
Suggested read - Life stories at Naiknavare Developers
---
E Registration of properties would prove to be a game-changer in times to come. Your loved home-creator Naiknavare Developers has made it convenient for you to get registration done online now, get your abode in your name at lightning speed!